International Women's Day Blog: A Day to Celebrate Women's Business Achievements
---

---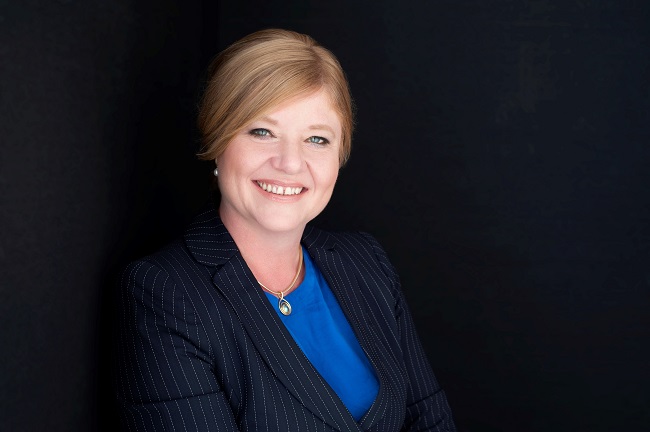 By Jackie Waring, founder & CEO of Investing Women
Today is International Women's Day, an annual event celebrating the social, economic, cultural and political achievements of women throughout the world. For an organisation like Investing Women, which supports, promotes and invests in female entrepreneurs, today provides a focus on women's growing influence in the Scotland's business community.
In the relatively short time since we were founded in 2013, there have been major strides forward in the level of female representation in the highest levels of business.
Data released on last year's International Women's Day showed that 29 per cent of FTSE100 board positions were held by women, up from just 12.5 per cent in 2011. An independent review published late last year also reported that this momentum is expected to continue with women forecast to make up a third of all board positions on the UK's top 100 firms by 2020. The same study also reported that the number of all-male boards across the FTSE 350 has fallen from 152 in 2011 to five in 2018.
These are encouraging developments but board appointments only show one perspective. The same report highlighted how female representation at senior levels within leading companies still remains a serious issue with only 30 women in full-time executive roles and just six in chief executive positions in FTSE 250 firms.
Meanwhile, the Trades Union Congress (TUC) published a report this week showing a nearly 18 per cent difference in earnings between women and men and claimed it will take 60 years for this pay gap to close at the current rate of progress.
While much work needs to be done in addressing these challenges, on this particular day it's also important to celebrate the positive developments for working women. Earlier this week the PWC Women in Work Index reported how Scotland had remained at the top of the UK in terms of representation of women in senior roles within the workplace. Their data, which analyses the representation and welfare of women in the world reported that the UK had risen one place to be ranked 13th amongst the 33 OECD countries monitored and sat second amongst G7 nations, only behind Canada.
Here in Scotland, we are seeing impressive growth in female entrepreneurship. Our annual AccelerateHER Awards continue to attract an increasing number of female business leaders who are looking to take their companies to a higher level through our programme. It is especially encouraging to see many of those involved pitching to lead their companies into international expansion.
We need to continue this upward momentum by building a culture where women's business strengths and growth aspirations help them access support to accelerate those growth plans. Our organisation was set up on that basis, bringing together a group of established businesswomen who have been there, done it and are motivated to help other female founders progress. Their support is not an act of benevolence but rather a means of creating a new channel to identify and help great businesses maximise their potential.
By getting more women into the investment side of the business community we have also seen the direct benefits in helping more female-led companies successfully access finance, an issue which is often a key barrier to growth. There is clear evidence from the US, known as the 'echo effect,' that increasing the level of female businesses angel investors leads to a direct rise in the proportion of female business founders securing investment for growth.
Providing a channel for financial investment is an important aspect of this support but it's often the hands-on support and mentoring, especially in the early days of a new business, which can make a real impact. This will be the focus of our annual AccelerateHER Conference being staged Edinburgh on 23 April, which aims to help provide inspiration, guidance and a support network to encourage more female founders in Scotland to grow their companies. Creating 'balance' in our business community is key to promoting wider economic growth.
I believe it's important to mark International Women's Day by highlighting the progress made by women in the business world while not forgetting the challenges, of which there are many, that still lie ahead. Driven by business and economic potential; continuing to make progress in female entrepreneurship helps address these issues and progresses us towards true equality. The journey continues with an increasing spring in our step.