Independent Wealth Planners acquires Buchanan & Associates Financial Planning
---

---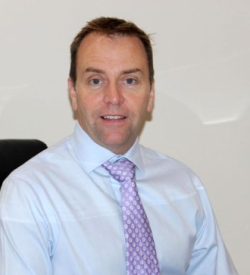 Stonehaven-based firm Buchanan & Associates Financial Planning has been acquired by Independent Wealth Planners (IWP) for an undisclosed sum.
Buchanan & Associates Financial Planning will continue to trade under its own name and from the same premises on David Street.
The new owner said the firm's eight-strong team will remain intact while managing director Andrew Buchanan will keep his role of director.
David Inglesfield, chief executive at IWP, said: "I am delighted to welcome Andrew Buchanan, Mike Moss and Lloyd Johnson, and Colin Johns, and their respective teams to IWP. These acquisitions extend our existing nationwide network and mark further progress in our ambition to build Britain's best wealth planning business.
"Our pace of growth is testament to the robustness of our model, which allows like-minded IFA owners to come together and share the benefits of group scale while maintaining a high degree of continuity for their clients and staff. We are committed to independence and it is great to see so many independent firms choosing to continue their proud tradition of client advice and service with IWP."
Andrew Buchanan, principal at acquired firm Buchanan & Associates, added: "Our business is built on sound advice, helping our clients achieve their financial goals in this volatile time. We always strive to go the extra mile for our clients, which is why IWP is such a good fit. The continuation of our local presence and existing staff, combined with the central support that comes with being part of the group, will provide real benefits to our clients, while offering Buchanan & Associates a robust platform for further growth."
Lloyd Johnson, director and financial planner at Moss and Roberts, said: "We are delighted to find an ideal business to join, one that will support the next stage in our development and look after the best interests of our clients and staff."