Henderson Loggie increases annual intake of trainees after Scotland-wide recruitment drive
---

---
Chartered accountancy firm Henderson Loggie has welcomed the latest recruits to its trainee programme, providing a diverse group of 13 new-starts with the opportunity to achieve professional qualifications while gaining on-the-job experience.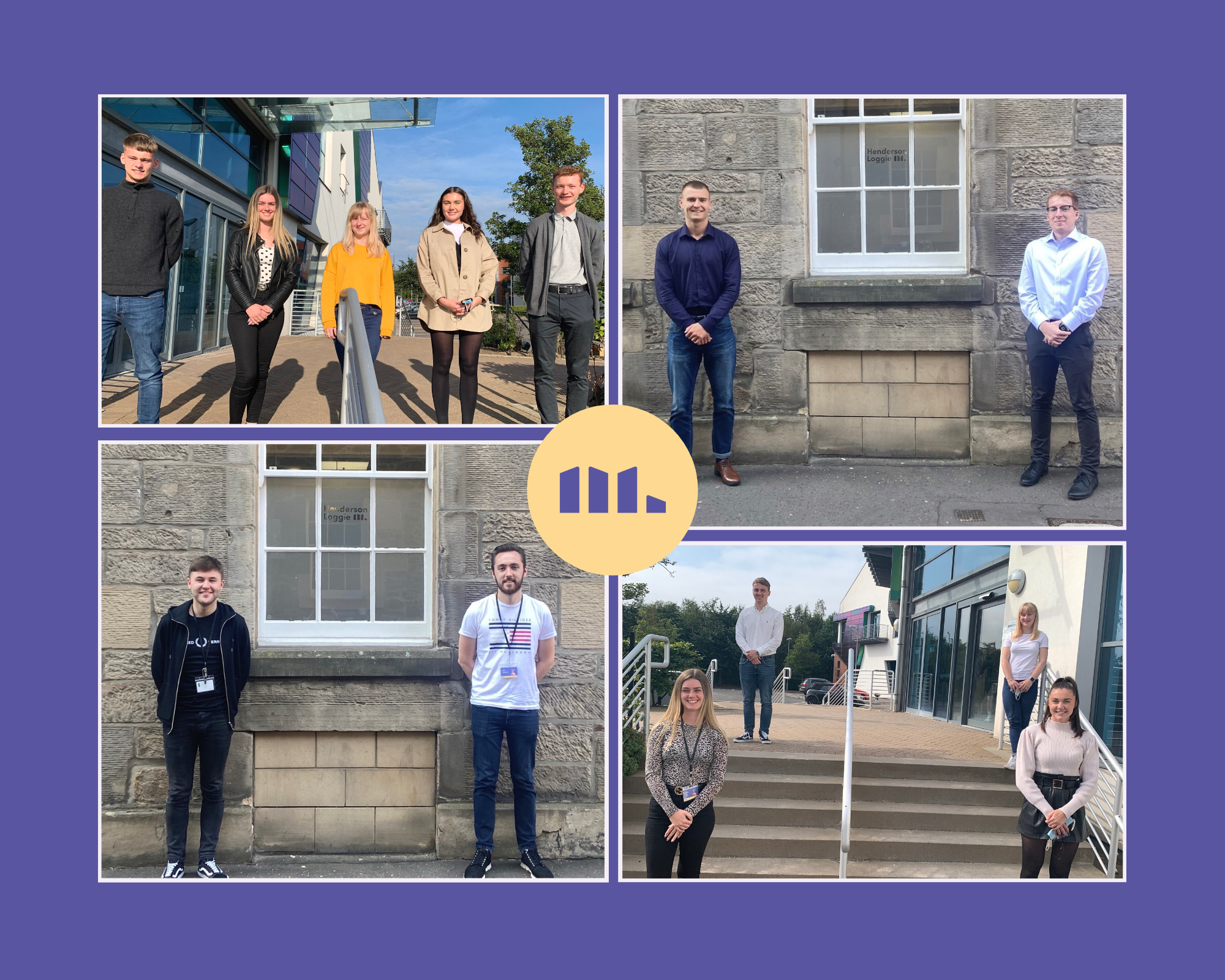 Investment in developing young talent through its trainee recruitment programme is driven by the mid-tier accountancy firm's long-term strategy to leave a legacy and create wealth in the communities it serves.
Graduates Kirsty Bell from Dundee University, Harvey Buchanan from Aberdeen university, Owen Abraham from Heriot-Watt University, Ross Kelly from Edinburgh University will join direct entry students Louise Hay and Jolene Hamilton as trainee chartered accountants in the firm's Dundee and Edinburgh offices.
Glasgow Caledonian University graduates Adam Thomson and Kyle Sweeney join University of West of Scotland graduate Jordan Devlin as trainee tax accountants.
Chris Jordan Scott takes up the role as internal audit trainee. Callum McCluskey, who has completed the Association of Accounting Technicians foundation course under his own steam, has been appointed AAT Trainee, and Jake Brown who has finished his AAT course with another firm, joins as Association of Chartered Certified Accountants trainee.
Michael Connelly joins the Business Recovery & Insolvency department as trainee case administrator.
Managing partner David Smith said: "We are committed to growing and shaping the next generation of financial talent Scotland's businesses need to help them tackle uncertainties and flourish. We have a rigorous recruitment process, and each year it attracts a more diverse range of applicants from self-starters and school leavers, to graduates and career switchers, and we are all the better as a firm for it. I am greatly impressed by the calibre of this year's intake and look forward to helping them develop their careers and reach their full potential with us."
School leavers can become qualified chartered accountants in five years, compared to graduates who will typically spend four years at university followed by three years as a trainee before gaining their professional qualification.
Henderson Loggie is now inviting applications for their 2022 training programme, with applications closing 31 October 2021.