Greenshoots: HOKO Design expands into North of Scotland
---

---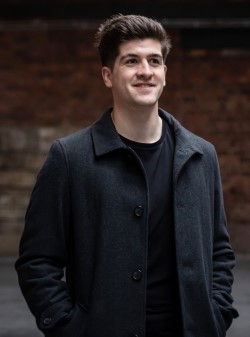 Glasgow-based HOKO Design has opened a studio in Inverness following a £400,000 investment and a record month for the residential architect described as 'Uber for architecture'.
The move into the North of Scotland contributed towards a best-ever month for HOKO in February, placing the rapidly growing firm on target to be working on 1,000 projects nationwide by the end of the year.
Scottish architect and entrepreneur Danny Campbell, founded HOKO in 2019 with the mission to fix a 'broken' industry by creating the perfect 'one-stop-shop' client experience for homeowners seeking to improve their living spaces with the help of architecture and design experts.
The streamlined HOKO process features cutting edge technology including virtual reality and a full interior design service to help clients realise their interior design visions.
With more than 450,000 UK home planning applications decided each year and no market leader, HOKO has designs on becoming the household name in residential architecture. The move into the North of Scotland is the next stage in that plan.
The new Inverness studio will be managed by project architect Aiden Junor, an experienced residential architect who has spent his career working for award-winning firms in Glasgow and Skye, who will work directly with clients across the north of Scotland from the Harris to Fort William, to Perth, Aberdeen and Wick.
Danny Campbell, founder and CEO at HOKO, said: "The HOKO mission has always been to provide the perfect home remodelling experience for homeowners.
"The traditional architecture process can be complicated, inaccessible, and out of line with advances in customer experience in other industries, and that's why hundreds of homeowners are turning to HOKO.
"As news of our success spreads, we have seen rising demand for our brand of residential architecture across the North of Scotland, particularly during lockdown, and Inverness is the perfect place to base our operation.
"Aiden is part of our team of talented architects working nationwide to deliver HOKO's streamlined one-stop shop experience, customer experience. Working with a fantastic network of local suppliers and tradespeople, we are able to take the hassle out of home improvement, and deliver the highest quality projects from start to finish."
Mr Junor is one of 10 HOKO project architects working around the UK, each of whom benefit from the opportunity to earn unlimited pay made up of a competitive base salary and then 30 per cent commission on every invoice. Every architect also has the opportunity to join an EMI scheme after six months.
He said: "The response to our arrival in Inverness has been excellent, and already we are working with clients across the North of Scotland who are loving the HOKO experience.
"It's a privilege to be part of such a forward-thinking business, which is seeking to make positive, client-focused changes to an industry that needs a refresh. It's a great place to work, and clients love the work we do."
HOKO is the architect for homeowners, providing architectural services to people looking to renovate, alter or extend their home. It was founded to fix what Danny believes is a broken industry for clients, architects and builders.
HOKO has also earned the backing of world-class investors and board members, Donald Wilson, Graham Campbell and Warren Gee, who see the firm's potential to be a world leader in its field.