Grant Thornton secures sales of English engineering outfit to Glasgow firm
---

---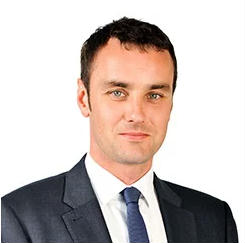 Having been appointed joint administrators of Wakefield-based Redhall Group, and its two subsidiaries including Redhall Jex Limited (Jex Engineering) on 10 June 2019, Chris Petts and Sarah O'Toole of Grant Thornton have executed a sale of Jex Engineering as a going concern to Glasgow-headquartered Edwin James Group, an engineering services business that operates across the UK.
The acquisition will ensure all 70 jobs will be retained and customer contracts and projects will continue to be serviced as normal. Jex is a full-service engineering business headquartered in Manchester and Redditch. As part of the acquisition, it will trade as Jex Process Services and will sit as part of the Process Services area of Edwin James Group.
The senior management team at Jex Engineering will remain at the forefront of the business and will work closely with the Edwin James leadership team to ensure its smooth and efficient integration into the group.
Derek Smith, CEO of Edwin James Group, said: "Jex Engineering is a strong addition to our portfolio and is aligned with our investment strategy to bring together solid regional businesses to create a leading national operator, well positioned for long-term growth.
"Jex Engineering has established, direct client relationships and its offering complements the existing parts of our Group, adding valuable expertise and resource. We are looking forward to working with the team."
Administrator Chris Petts said: "Jex has been a strong performing business in its specialist sector for many years, and I am very pleased to have been able to deliver a sale as a going concern to a party which is well placed to continue Jex's growth plans."
Mark Davies, for Jex Engineering, said: "Edwin James Group has a deep understanding of our business and is ideally placed to support our growth. This is a positive milestone for our business and marks a new chapter of stability and growth. We are keen to reassure our customers and suppliers that although there is a change in ownership, we will continue to operate as normal."
The administrators were advised on the transactions by Squire Patton Boggs in Leeds and Manchester. Edwin James were advised on the transaction by Dentons in Glasgow.