Grant Thornton leads sale of McConechy's Tyre Service to Halfords
---

---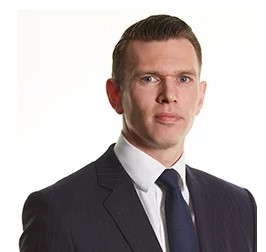 A team from Grant Thornton Corporate Finance has led the sale of Ayr-based McConechy's Tyre Service Ltd to Halfords Group Plc.
Founded in 1957, McConechy's Tyre Services Ltd is one of Scotland's largest tyre fitting and car repairs companies. It has grown to a chain of 60 branches in Scotland and North East England with annual revenues of more than £45m and over 330 employees.
The team, led by partner Neil McInnes, was mandated to find a buyer for the business by the majority shareholder who had decided now was the right time to exit.
Mr McInnes was assisted by Paul McGettrick and Neil Allan from the corporate finance team while a tax team led by Paula Fraser and Katrina Smith also advised the vendors.
Halfords was identified as a good strategic fit for McConechy's. The acquisition not only strengthens its position in Scotland and increases its UK branch network by around 20%.
Neil McInnes, corporate finance partner at Grant Thornton, Scotland, said: "This is a great outcome for our long-standing client, which as a family business has grown over many years into a multimillion-pound revenue company providing a high-quality service and trusted advice to its customers.
"The strategic sale of the company to Halfords – one of the largest and most respected names in the consumer services sector – provides a great future for its hard-working and dedicated team at McConechy's. We wish all parties well for the future."
Graham Stapleton, Halfords chief executive, added: "This acquisition is highly complementary to Halfords' service-led strategy, and the addition of McConechy's further strengthens our growing and unique motoring services offer, which includes Autocentres, Halfords Mobile Expert and our weFit services in our stores.
"The additional garages and vans increase our national presence and takes Halfords to within a 15-minute drive time to over half of UK households. The vehicle servicing market is a £10bn market, but one which remains highly fragmented, offering significant scope for Halfords' trusted and recognised consumer brand to grow its market share considerably.
Donald Carmichael, the outgoing managing director at McConechy's, said: "We were delighted to find a partner in Halfords to be able to take the McConechy legacy forward and continue to provide the high-quality service to our retail and commercial customers going forward and wish continued success to all those involved in the business."