Goldman Sachs diversifies offering with new payroll and payment services
---

---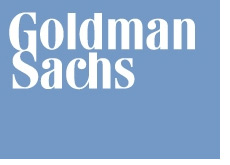 Goldman Sachs is continuing its diversification process beyond investment banking with the addition of Transaction Banking (TxB) in the UK.
The move is the bank's first international expansion of a division that it added in the United States in 2020.
The bank will now offer cash management, payroll and payment processing services to business clients.
Since launching in the US last June, Goldman Sachs has attracted more than 250 clients, taking on over $35 billion in deposits and processing trillions of dollars through its systems. The launch of this business in the UK will bring a suite of new services to corporate and institutional clients via a market-leading, digital-first cash management platform.
The new arm is its second British diversification, after the launch of Marcus, its retail savings bank, in 2018.
The expansion is the latest example of an American banking giant looking to the UK for growth opportunities. Last week, JP Morgan acquired Nutmeg, an online wealth manager, as it looks to build a consumer business in the UK.
Hari Moorthy, Goldman's transaction banking global head, said: "The growth has exceeded our estimates and we are very excited to bring transaction banking to the UK to expand our client reach and streamline banking for multinational corporations."
Goldman says that its TxB technology platform allows clients to open accounts in minutes rather than months.
The bank added that TxB will offer traditional products in a more streamlined and simplified manner by modernising treasury functions, and offering a simple, seamless, API-based experience. TxB will launch features over time, building up to a holistic client solution that is inclusive of payments in more than 125 currencies, deposit accounts, escrow services, liquidity solutions, full file and API connectivity and payroll.
Jim Esposito, global co-head of the investment banking division at Goldman, said: "As we surveyed our clients, we heard consistent feedback that there was scope to improve the cash management and payment processing set of services.
"Goldman Sachs is uniquely positioned to disrupt this market, building on over 150 years of financial and risk management experience yet unencumbered by legacy banking infrastructure."