Frankfurt set to welcome 10,000 Brexit banking jobs
---

---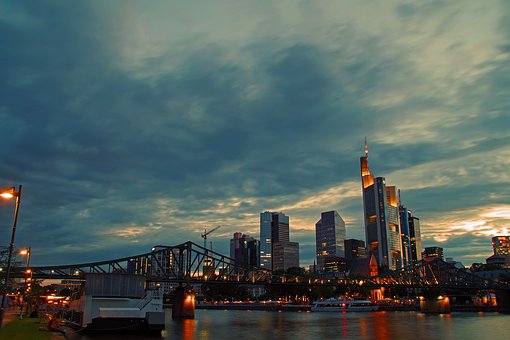 Finance industry analysts in Germany have predicted that Frankfurt currently stands to benefit from the creation of 10,000 new jobs in the city as a result of Brexit.
According to lobby group Frankfurt Main Finance, banks are set to transfer assets worth around €800 billion (£712 billion) to Germany's financial capital.
Managing director Hubertus Väth tells the Times that some of the moves would start in the first quarter of next year, but more would follow through after that.
30 of the 37 firms applying for new, Brexit-mitigating licenses with the European Central Bank had selected their European headquarters as Frankfurt, Väth says.
He said: "As long as uncertainty persists most financial institutions prefer minimum solutions."
The number of jobs created would reach five figures in 2024.
Herr Väth had originally estimated that the number would be hit by 2021, within five years of the June 2016 referendum and not eight, so the Brexit growth for Frankfurt is slower than he first thought.
Meanwhile, the head of the Financial Conduct Authority has denied he was under political pressure to ask banks to slow down the pace of their Brexit relocation plans.
Several London-based banks have indicated they will shift jobs to Frankfurt or other financial hubs in Paris and Dublin and last week the City watchdog wrote to banks warning them to limit the number of clients they move from London to the European Union as a result of Britain's departure from the trading bloc.
Andrew Bailey, chief executive of the FCA, said the regulator wrote the letters to the heads of at least five banks "off our own initiative".
Speaking before the Treasury Committee, he said: "I know we have been accused of being political here, but I don't think we are."
He said if UK-based firms are considering moving non-EU business from London, then they should "make those decisions in the interest of the client" to treat customers fairly.