Former Rangers administrators' £14m damages claims to proceed to full hearing
---

---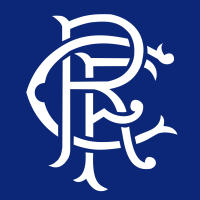 Two former administrators of Rangers Football Club Plc who are suing the chief constable of Police Scotland and the Lord Advocate for £14 million in damages over their alleged "wrongful arrest, detention and prosecution" have successfully challenged a decision that Scotland's top law officer was "immune" from civil action.
A judge had dismissed the claim based on the common law delict of "malicious prosecution", but held that there remained a case to answer in relation to the claims based on breaches of the European Convention on Human Rights (ECHR).
A five-judge bench in the Inner House of the Court of Session agreed with the Lord Ordinary's decision on the human rights claim, and ruled that the Lord Advocate was not immune from suit and that therefore the whole of the pursuers' case could proceed to a full hearing.
The Lord President, Lord Carloway, sitting with the Lord Justice Clerk, Lady Dorrian, and Lady Paton, Lord Menzies and Lord Brodie heard that the pursuers David Whitehouse and his former Duff & Phelps colleague Paul Clark faced criminal proceedings following Craig Whyte's takeover of the club from Sir David Murray in 2011 and its subsequent sale to Charles Green in 2012.
The pursers were detained on two occasions following dawn raids at their home in Cheshire and Surrey in November 2014 and September 2015 before being arrested and charged.
They was accused of being involved in a "fraudulent scheme" and "attempting to pervert the course of justice" and originally faced a total of seven charges before all the charges on the indictment against him were eventually dropped or dismissed.
Mr Whitehouse and Mrs Clark raised actions against the chief constable of Police Scotland the Lord Advocate, seeking payment by the defenders, jointly and severally or severally, of £9 million and £5 million respectively, by way of damages for alleged wrongful detention, arrest and prosecution based on common law fault.
The pursuers also claimed that their rights under articles 5 and 8 of the ECHR had been breached.
The pursuers averred that there was "no justification" for their detention, committal, prosecution or indictment, as the Lord Advocate never had a sufficient evidential basis for any of the charges directed against them.
The pleadings stated that their detentions were "unlawful" because they lacked "probable cause" and that the absence of reasonable grounds for suspicion demonstrated a degree of "recklessness" on the part of the Crown amounting to "malice".