Foresight Group opens Edinburgh office
---

---
Finance management company Foresight Group has opened an office in Edinburgh's George Street to support the deployments of the £20 million Foresight Scottish Growth Fund.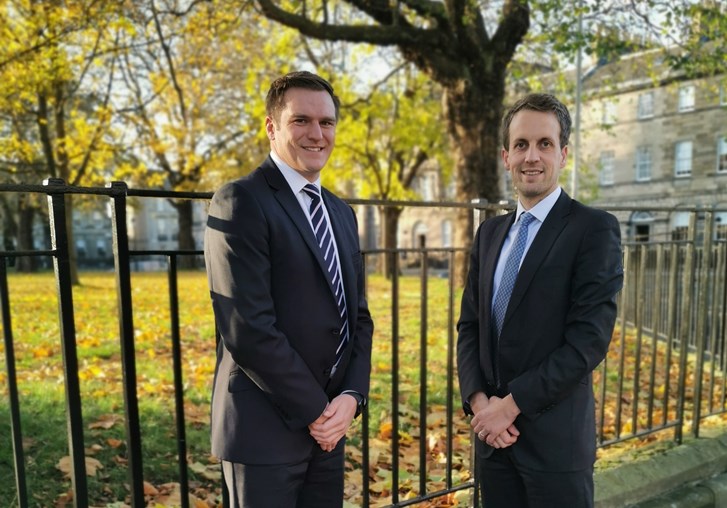 Earlier in 2019, the Scottish Government announced the appointment of Foresight as one of the equity fund managers to the Scottish Growth Scheme, a £500m package of financial support for Scottish businesses.
Foresight has been allocated £20m, creating the Foresight Scottish Growth Fund, a Fund offering equity investments of up to £2m in rounds of up to £10m, to growing SMEs throughout Scotland, often co-investing with likeminded investment managers and other Foresight funds.
To support the deployment of the fund, Foresight has established a local investment team based in its new George Street office. Dan Halliday has joined as a senior investment manager from Rcapital where he provided strategic, financial and operational support to portfolio companies, predominantly in Scotland.
Working alongside Dan is investment manager Graeme McKinstry who brings with him a strong network and a deep understanding of the investment space in Scotland having previously worked in a similar role at Par Equity where he focused on early-stage venture capital investments.
Graeme and Dan are supported by Chris Wardle, director at Foresight, and 23 other investment professionals across Foresight's offices around the UK.
Russell Healey, head of Foresight Private Equity, said: "We are delighted that Dan and Graeme have chosen to join our expanding Private Equity team. The award of the £20m Foresight Scottish Growth Fund mandate and the opening of our office in Edinburgh has been further validation of our regional investment strategy.
"We now have a number of institutional funds under management which, alongside our Venture Capital Trusts and Enterprise Investment Schemes, offer attractive and flexible funding solutions for UK SMEs looking for development finance or business owners looking to exit."
Dan Halliday added: "It's great to be part of the dynamic and growing team at Foresight and we look forward to hearing from the Scottish business community about opportunities across the region which can be supported by the Foresight Scottish Growth Fund."