ePOS Hybrid launches £250k crowdfunding campaign
---

---
Edinburgh-based tech start-up ePOS Hybrid is launching a month-long crowdfunding campaign in a bid to raise £250,000 to help support the company's ambitious growth trajectory.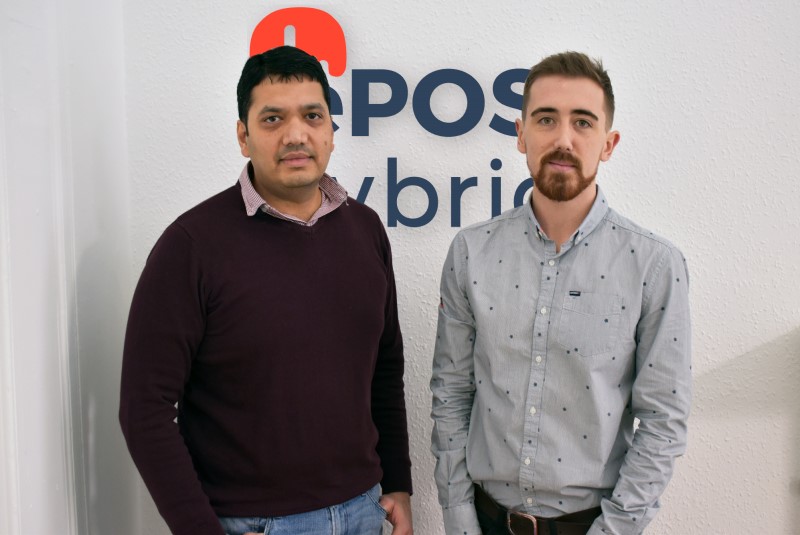 The company launched their public campaign having already successfully secured £150,000 of private funding in just six days as investors seize the opportunity of backing the business.
In addition to the funding already raised, ePOS Hybrid is also celebrating a further $50,000 investment from a US company based in Silicon Valley.
Andrew Gibbon, head of growth at ePOS Hybrid, said: "The launch of the campaign and the momentum it has already generated, especially from US investors has brought great excitement amongst the team. We've worked extremely hard to get the business to where it is today and the launch of this funding round represents an exciting next chapter in our business's success.
"The crowdfund will allow us to supercharge our customer onboarding through investment across our marketing and sales activity. We've spent the last 6 months implementing sustainable growth strategies, achieving effective lead generation and low customer acquisition costs, and we're now in a position to rapidly scale.
"We're currently growing our customer onboarding to 75 new clients every month, and this funding round will allow us to create new jobs to help facilitate our ever-growing customer signups and wider business development."
The crowd-funding campaign will be run through Crowdcube, which has seen major successes and millions of pounds worth of investment raised for start-ups and entrepreneurs across the UK.
ePOS Hybrid is the only point of sale provider which can offer clients a fully modular ePOS platform, with products including point of sale terminals and online and mobile ordering solutions. It also provides customer self-checkouts and the UK's only interactive smart tables – all of which seamlessly connect with one another to deliver a slick experience for customers.
The company recently won a contract with a large fast food enterprise firm with locations across the UK.
Bhas Kalangi, CEO and founder, commented: "This deal represents our focus on delivering our technology to both SME and enterprise organisations throughout the UK."
To support the growth ambitions, ePOS Hybrid has also made a series of high-quality appointments, bringing the management team to a six-strong unit with years of experience in I.T., technology and high-growth start-ups.
Mr Kalangi added: "I've focused on bringing in highly knowledgeable individuals into the business. Our management team bring a wealth of experience to the business which has allowed us refine and scale far quicker than originally anticipated.
"We're excited to continue innovating and bringing new and exciting products and functionality to the market."