Edinburgh-based Paysend launches new business account
---

---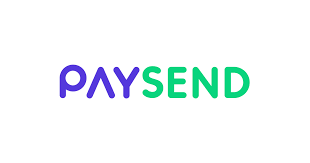 Edinburgh-based fintech Paysend has launched Paysend Connect, a business account in collaboration with Crassula, an open banking software provider.
The collaboration will also enable businesses to provide fintech solutions to their customers.
The new software promises to make international transactions both faster and cheaper.
The new platform enables companies to open multi-currency business accounts, make SEPA/SWIFT transfers, issue corporate Mastercards with no purchase fees and process online payments.
Paysend Connect is the company's first venture from individual into corporate financial services.
Financial institutions and payment service providers can use Paysend Connect to launch further fintech services because of the open banking technology provided by Estonia-based Crassula.
Paysend Connect also enables telecoms companies, retailers, social networks and other businesses to embed white labelled fintech products, such payment accounts, to their platforms within days.
Ronald Millar, CEO of Paysend, said: "Paysend Connect removes the hassle and complexity for business owners wanting to open up a multi-currency business account. By supporting businesses to do this quickly and simply, we help them to focus on their commercial operations."
Paysend is expanding its services to the corporate world through the collaboration with Crassula. Crassula helps businesses to create white labelled embedded banking, eCommerce, and other fintech products.
Paysend and Crassula will work together to make business banking more simple, convenient and cost-effective for companies around the world.
In June this year, Paysend, which has offices in Edinburgh, Kirkcaldy, London and Moscow, raised a total of £4.4 million in a crowdfunding campaign.
After two years, the firm has enabled one million customers to make cross-border payments using its Whatsapp-style system.