Edinburgh-based Modulr to invest £20m in Scottish fintech industry
---

---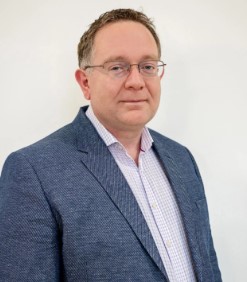 Edinburgh-based fintech company Modulr has announced that it will invest up to £20 million in the Scottish fintech industry.
The move comes after the company was awarded £10m from the BRC Capability and Innovation Fund (CIF), designed to drive innovation and boost competition in UK business payments.
Modulr will also invest a matched fund of £10m, to deliver on its commitments to expand the benefit of the CIF to as many clients as possible.
Modulr is the payments-as-a-service API platform for digital businesses. It integrates into any product or system. Modulr's new type of payment accounts are built for businesses that need a faster, easier and more reliable way to move money.
The funding will be used to help drive disruptive innovation and further boost Scotland's growing prominence as a tech hub.
The move is the latest step in Modulr's ambition to radically transform SME banking, and its belief in Scottish tech talent to help achieve this vision.
Having established its main development hub in Edinburgh, Modulr will use the funding to create an additional minimum 53 highly skilled technology jobs in the capital. The fintech will also nurture new technology talent in Scotland by committing to hire graduates from Scottish universities every year for the next five years.
Modulr will also host payment education events in Glasgow and Edinburgh to teach SMEs how to make the most of its payment functionality.
This latest £20m funding comes on the back of £14m raised in February 2019 between new investors Frog Capital and existing investors Blenheim Chalcot.
Myles Stephenson, CEO of Modulr, said: "Scotland is packed with fantastic technology talent, world-renowned universities and businesses, so we're tremendously excited to be growing our presence in Edinburgh and investing to raise the profile of Scottish fintech. Our base here will be absolutely critical as we work to drive innovation and competition in our sector, and to make money flow more efficiently through the economy."
Derek Mackay, cabinet secretary for finance, economy and fair work, added: "This award will enable Modulr to create more than 50 additional jobs at its Edinburgh operation by accessing the pool of highly-skilled people available in the surrounding area. This is further evidence of the strength and attractiveness of Scotland's fintech sector and Edinburgh in particular which now has over 100 fintech companies established."