DSL Business Finance: Scottish start-ups remain resilient
---

---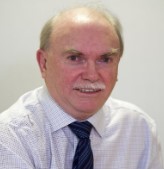 DSL Business Finance has said that there is no evidence of a decline in the number of new companies being set up in Scotland, despite the uncertainty caused by Brexit.
Stuart Yuill, executive director, said the company's pipeline of business leads remained unshaken, despite the increased political uncertainty surrounding Brexit and now an upcoming general election.
He told The Herald: "We have been on an exponential growth curve in terms of funds out the door over the last three years. Undoubtedly the demand is there. There is no evidence that we can see right now of any great slow up."
DSL Business Finance is a not-for-profit organisation which has provided a total of £8.7 million in loans to around 500 organisations within the last three years, with the funding helping to create more than 600 jobs, while maintaining a further 792.
The company provides funding to organisations who banks shun, due to the risks which surround new businesses.
Mr Yuill added: "We take a slightly different view. Security is not always required. [Taking] a stake is not always required. And rather than a credit score, we look at behaviour. We accept that things happen in life. Businesses can fail for a whole load of reasons, but it does not mean a person becomes a bad risk overnight."
With an average loan size amount to almost £20,000, DSL manages the Scottish Microfinance Fund, on behalf of the Scottish Government, and funds from the Start-up Loans Company.