Douglas Home & Co welcomes two new trainees
---

---
Kelso-based accountancy firm Douglas Home & Co has welcomed two new trainees for 2020.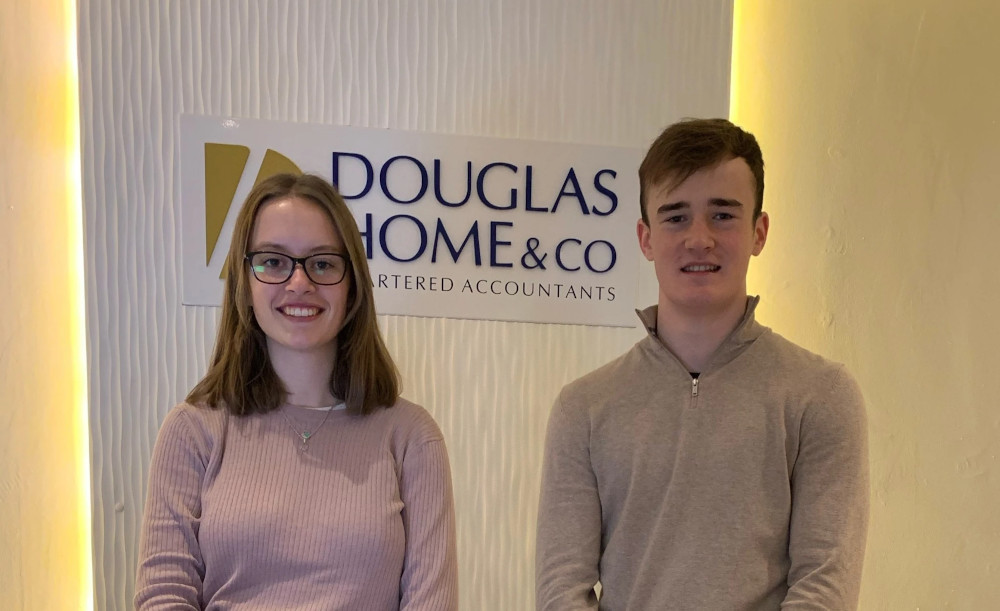 Amy Hardie, 21, and Ben Scott, 18, will spend time in a variety of departments, developing in areas such as bookkeeping, accountancy and tax returns.
They have completed their initial training weeks in the office but will spend the rest of their traineeship split between the office and working from home.
Ms Hardie, a recent business management graduate from Aberdeen University, said: "I was really excited when I saw that Douglas Home & Co were looking for new trainees as it was close to home.
"The trainee programme offers so many opportunities and areas to gain experience. You get to work in different teams which I think will be good for myself to see how I get on and use the skills I already have, but also to develop new skills and meet lots of people whilst doing so."
Mr Scott, who recently left Hawick High School, said: "I was set to go to college for two years, but then I saw the advert for the trainee post, and it was exactly what I was looking for in such a reputable company, so I applied straight away."
He added: "The fact you learn on the job and are shown exactly how things are meant to be done was very appealing. For me, it's a much better way to learn than university or college."
Darren Thomson, managing director of Douglas Home & Co, said: "We now have a well-established trainee programme and the firm are committed to giving young people the chance to develop and shine.
"Ben and Amy join a great team at DH&Co who have all gone on to begin specialist training within their chosen department. The new recruits are an exciting addition to the ever-growing team, and we can't wait to see what they achieve with the firm."