Design agency Dunclyde secures funding for local business support website roll-out
---

---
Aberdeen-based design agency Dunclyde has been awarded more than £42,000 to develop its platform for helping local businesses during the coronavirus pandemic.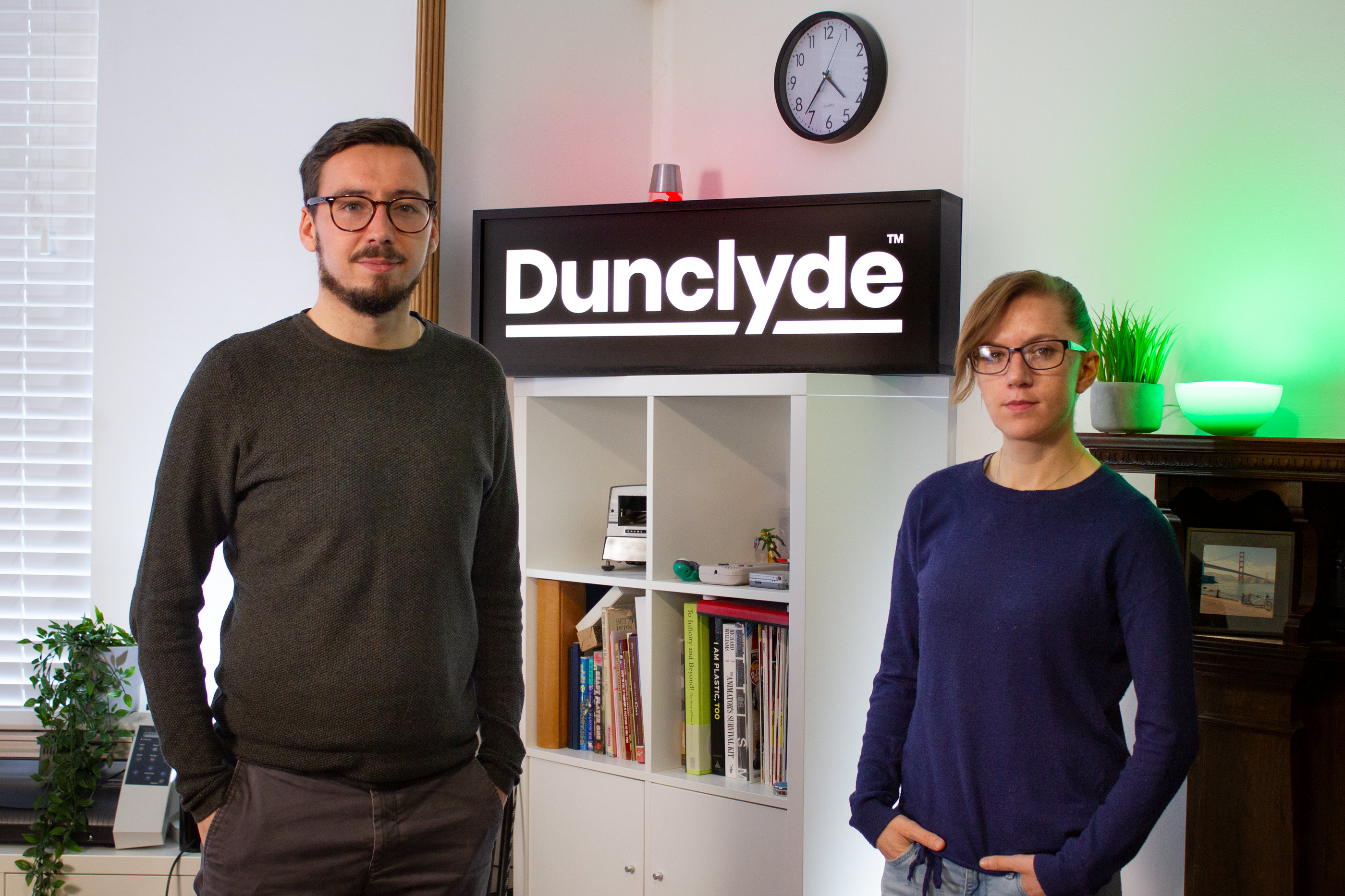 Dunclyde provides strategy-led brand and web design services to north-east and UK clients.
Dunclyde's community website project Open Sign has been given a boost after the firm entered the Fast Start Competition, which was launched by Innovate UK as part of a UK Government £40m package to support cutting-edge businesses.
The award of £42,197 will be used for enhancements to the website, promotion and to launch the service in other Scottish cities and across the UK. The format, launched in Aberdeen in April, is expected to be rolled out to Glasgow next month.
Local companies can sign up to Open Sign for free. The website acts as a hub to highlight services, products, expertise, updates, opening times and guidelines for COVID-19 safety. More than 200 companies have signed up for the Aberdeen version. This includes firms and organisations from a broad range of sectors including food services, retail, health and beauty, businesses services, charity, energy and DIY and trades.
Eilidh Dunsire, Dunclyde co-director, said: "The fund is a great benefit. It allows us to continue development on Open Sign as a community platform and examine how we can best support local businesses as we move forward. We have a clear plan to roll out Open Sign to other Scottish cities and are building a framework to expand around the UK."
Daniel Clydesdale, Dunclyde co-director, added: "We built Open Sign from the outset as a community benefit platform. The project has allowed us to use our expertise to help local businesses communicate with their customers and reach new markets at a difficult time. The Innovate UK support will help us develop new features to serve communities."
The Open Sign project is expected to run for at least six months and Dunclyde is looking for partners to support the development of the project in other UK cities.
The Fast Start competition, organised by Innovate UK, the UK's innovative agency, opened in April 2020 to provide financial support for UK firms that developed ideas for 'business-led innovation in response to global disruption'.
This was a £40m UK Government fund to support the next generation of innovative businesses. The competition received more than 8,500 applications, with only 800 of those selected. It's understood that this is the first Innovate UK funding success for an Aberdeen business since 2017.
Dr Ian Campbell, executive chair at Innovate UK, commented: "Businesses from all over the UK have answered our call rapidly to meet the challenges we face today and in the future through the power of innovation. The ideas we have seen can truly make a significant impact on society, improve the lives of individuals, especially those in vulnerable groups and enable businesses to prosper in challenging circumstances."
Read all of our articles relating to COVID-19 here.