Deloitte announces new partner and director promotions in Scotland
---

---
Deloitte has bolstered its team across Scotland after announcing a number of senior promotions.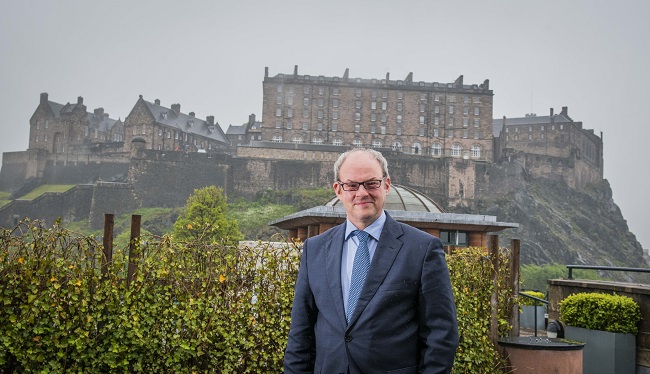 Tim Corfield has been appointed to partner in Glasgow while Kris Keane, Claire Robb and Gareth Edwards take up director roles in Edinburgh.
Mr Corfield's appointment is the fourth partner promotion in Scotland over the past 12 months, following those of Caroline Muir, Kent Mackenzie and Shaun Reynolds.
Overall, Deloitte has promoted 161 people to partner across its North West Europe (NWE) practice this month, including 78 new partners in the UK.
Mr Corfield, who joined Deloitte in 2000 as part of the firm's Transaction Services team, has performed a fundamental role in helping to shape and lead the offering in Glasgow as well as support the Transaction Services business across Scotland and beyond.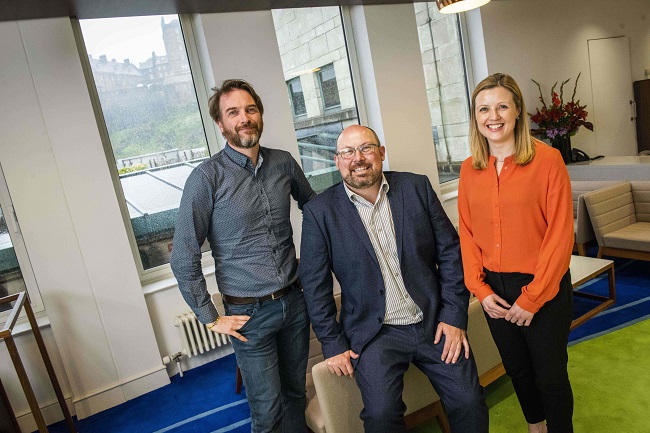 Since 2016, he has been building on the firm's Sale and Purchase Agreement Advisory offering by establishing a Glasgow based team, with its particular focus on providing support around the financial aspects of agreements, deal dynamics and closing mechanisms. Now established, this team's objective is to meet the growing demand for such services amongst mid-market and regionally based clients responding to the challenges of an ever more global M&A market and the associated complexities and risks that brings.
Mr Corfieldsaid: "It's the realisation of a lifelong ambition to become a partner and I'm proud to have achieved this with Deloitte. The establishment of a dedicated Sale and Purchase Agreement Advisory team in Glasgow has been a real success story for Scotland. We have drawn on the talent pool in Scotland, with a really strong embedded knowledge of doing deals in an applied way, and now have a well-established centre of excellence. Over the last three years, we have worked on some 250 projects including many high-profile transactions both here in Scotland but also across the UK.
Steve Williams, senior partner for Deloitte in Scotland and Northern Ireland, said: "Tim is a valuable addition to our partnership, bringing with him outstanding leadership skills, drive and determination to succeed. The Sale and Purchase Agreement Advisory offering is an example of how we have invested in new business and growth opportunities, and we look forward to Tim building on its success."
All newly-appointed roles take effect this month. Claire Robb becomes a director after joining Deloitte's corporate tax team as an Associate. Her role mainly involves helping privately-owned businesses to manage their tax affairs as they grow, expand internationally and undertake transactions.
Kris Keane joined Deloitte in 2001 as an Associate in audit before going on to become part of the Restructuring Services team. He works across accelerated mergers and acquisitions, performance improvement and turnaround. He regularly advises on working capital assistance, managed exit strategies and advising clients on stakeholder management during challenging situations.
Gareth Edwards has co-led Deloitte Digital in Scotland since joining the firm two years ago and works with clients across all sectors from financial services and public sector to sport and the arts. A key focus for the team, which is expected to double in size by 2021, is how digital can simplify and augment human experiences without adding complexity to ensure the technology clients use is additive to both them and their customers.
Earlier this year, Glasgow-based Marc McNulty was also made a director within the Financial Services Audit & Assurance team, with a key focus on providing internal audit services to clients across all sectors of financial services.
This month also saw central Mediterranean countries Greece, Italy and Malta join the firm's existing Deloitte North West Europe partnership (Belgium, Denmark, Finland, Iceland, Ireland, The Netherlands, Norway, Sweden, Switzerland and the UK) to form Deloitte North and South Europe (NSE). Deloitte NSE is now the second largest member firm in the company's network, with over 45,000 people in 13 countries.
Richard Houston, who begins his term as senior partner and chief executive of the newly-formed Deloitte North and South Europe (NSE), said: "It's a privilege to be leading this firm and I'm delighted that my first announcement as CEO is the celebration of our partner and other senior promotions.
Mr Houston added: "Our move to create Deloitte NSE reinforces our commitment to cross-border collaboration so we can better serve our clients, open up more opportunities for our people, and make an impact in our communities. Deloitte NSE brings together over 45,000 people in 13 countries, combining our unmatched breadth and depth of capabilities in audit and assurance, consulting, financial advisory, and tax across the region.
"It's clear that this is a time of great change, with a volatile economic landscape, technological disruption and regulatory scrutiny. This has been particularly apparent over the past 12 months, with various reviews into the UK audit market. I'm under no illusion that change and reform are needed and expected, and we are deeply engaged in that debate."
Mr Houston succeeds David Sproul as senior partner and chief executive. He was previously managing partner for Deloitte's NWE and UK consulting businesses, and has over 20 years' experience in the professional services industry.
The firm's audit & assurance business has promoted 14 new partners, with 12 in risk advisory, 13 in consulting, 23 in tax, 13 in financial advisory and three in central management. Almost a third of promotions (24) are based outside London.
Of the 78 partners promoted in the UK, 32 (41 per cent) are women. This is a near threefold increase in female promotions from last year and takes Deloitte's female partners to 223 (21 per ecnt). Eight new partners are from BAME backgrounds*, equating to just over 10% of the promotions.
The number of UK partners overall now stands at 1,070. Deloitte also recruited an additional 38 new external hires at partner level in the UK during the financial year from June 2018 to the end of May 2019.
Mr Houston has appointed a new UK executive, commenting: "One of the objectives of my executive team will be to empower and support the partnership in growing our UK business for the long term. They will also focus on ensuring our purpose is central to the decisions we make and the work we do, helping our people understand the difference they can make for clients and our communities.
"We will continue to develop our regional presence – just last month we opened our new Tech Foundry in Reading, where we expect to create 350 new positions over the next few years."
Dimple Agarwal, Deloitte's new managing partner for People and Purpose, added: "Female representation at partner level has gone up from 13% in 2013 to 21 per cent today, and we continue to work hard to further increase the number of female partners in our firm. We have prioritised the recruitment, development and retention of senior women as part of our gender balance action plan.
"In addition to bolstering our diversity and inclusion initiatives, we are also working to ensure our culture embraces purpose. Our recent millennial survey showed that their trust in business has decreased, in part, because millennials and Gen Zs believe that businesses focus solely on their own agendas. So we'll build on our role in the communities where we work and make sure our actions reflect our commitment to making a positive impact on our society."