Coutts launches in Scotland with new teams in Edinburgh, Glasgow and Aberdeen
---

---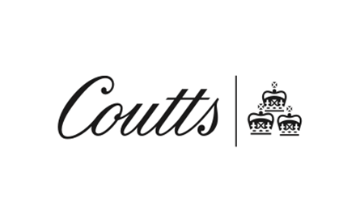 Coutts, the wealth manager and private bank has today announced it is launching in Scotland, with an experienced team, led by Alisdair Dewar, located across a network of offices in Edinburgh, Glasgow and Aberdeen.
This move follows the completion of the sale of the Adam & Company investment management business to Canaccord Genuity Wealth Management.
Coutts is building on its Scottish roots which date back to 1692. Its origins lie in three Scottish families: the Campbells, who founded the original goldsmith-banking shop; the Middletons, who moved the business to banking; and the Coutts family who laid the foundations of the modern bank. It has also had many notable Scottish clients including Sir Walter Scott, Sir Charles Bell, John Rennie and Andrew Carnegie.
The launch will ensure that Scottish clients can access Coutts broader private banking offering, including services such as multi-currency debit cards and flexible lending.
Peter Flavel, CEO Coutts, said: "This exciting development allows us to provide an on-the-ground Coutts presence in Scotland. We've had an excellent track-record with Adam & Company, and we are delighted that we are able to continue serving Scotland's private banking market with a wider product and service offering.
"Scotland is an important part of the NatWest Group's heritage and through our network of Scottish offices and experienced locally-based team, our commitment to our clients and colleagues remains unwavering. A big focus going forward is to create value beyond products and services by helping clients achieve their goals without compromising their values. Doing well by doing good can go hand in hand and for us, responsible investing isn't just the right thing, it's the smart thing."
Current Adam & Company banking and lending clients will continue to be served under the Adam & Company brand until the proposed integration of the business into Coutts in mid-2022, subject to the approval of the Court of Session.