City moves £900bn out of UK as Brexit looms
---

---
The UK's banks, asset managers and insurers have already moved nearly £1 trillion of assets to the continent ahead of Brexit, with the exodus likely to continue throughout the coming months, according to new research.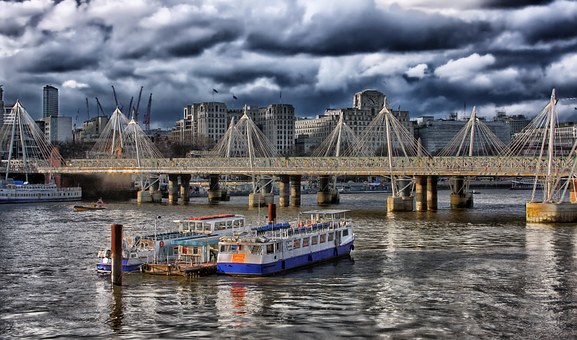 Think tank New Financial has today published a report that has identified more than 275 firms that have moved or are moving some of their business, staff, assets or legal entities from the UK to the EU in preparation for Brexit.
The news comes as the Bank of England has told some UK lenders to triple their holdings of easy-to-sell assets in the run-up to Brexit to cope with the market meltdown forecast if the UK crashes out of the EU without a deal later this month.
Some lenders must now hold enough liquid assets to withstand a severe stress — when banks stop lending to each other — of 100 days rather than the normal 30, under rules brought in late last year by the BoE's Prudential Regulation Authority, according to people familiar with the situation.
The BoE has already predicted "significant market volatility" in the event of a no-deal Brexit, but it has stressed that it does believe UK banks have enough capital and liquidity to weather the worst of scenarios, having £1tn of high-quality assets, according to the most recent BoE reports.
A BoE spokesperson said: "We have for several months been holding firms to increased liquidity requirements in order to mitigate Brexit risks."
Today's news that financial services companies have moved assets worth nearly £1 trillion from the UK to the rest of Europe since the Brexit referendum, follows a similar study from audit firm EY.
In a report published in January, the consultancy said its "Brexit Tracker" estimated financial services firms had moved almost £800 billion out of Britain since the 2016 vote.
However, EY acknowledged that this was a "conservative" amount in relation to the size of the U.K.'s financial sector.
"This number is still modest given total assets of the U.K. banking sector alone is estimated to be almost £8 trillion, but may become larger as we move towards Brexit," the research said.
That study tracked announcements from 222 companies in the sector — 20 of which had publicly declared intentions to move operations, staff members and other assets.
Omar Ali, UK financial services leader at EY, said the number could grow as the risk of a no-deal Brexit heightened.
"We know that behind the scenes firms are continuing to plan for a 'no deal' scenario. The closer we get to 29 March without a deal, the more assets will be transferred, and headcount hired locally or relocated," he said.