Carrick Management offers financial support to Lochee United FC
---

---
Dundee-based business consultancy firm Carrick Management has offered a lifeline to Lochee United JFC by way of a new sponsorship deal which will support the local team throughout their COVID-19 recovery.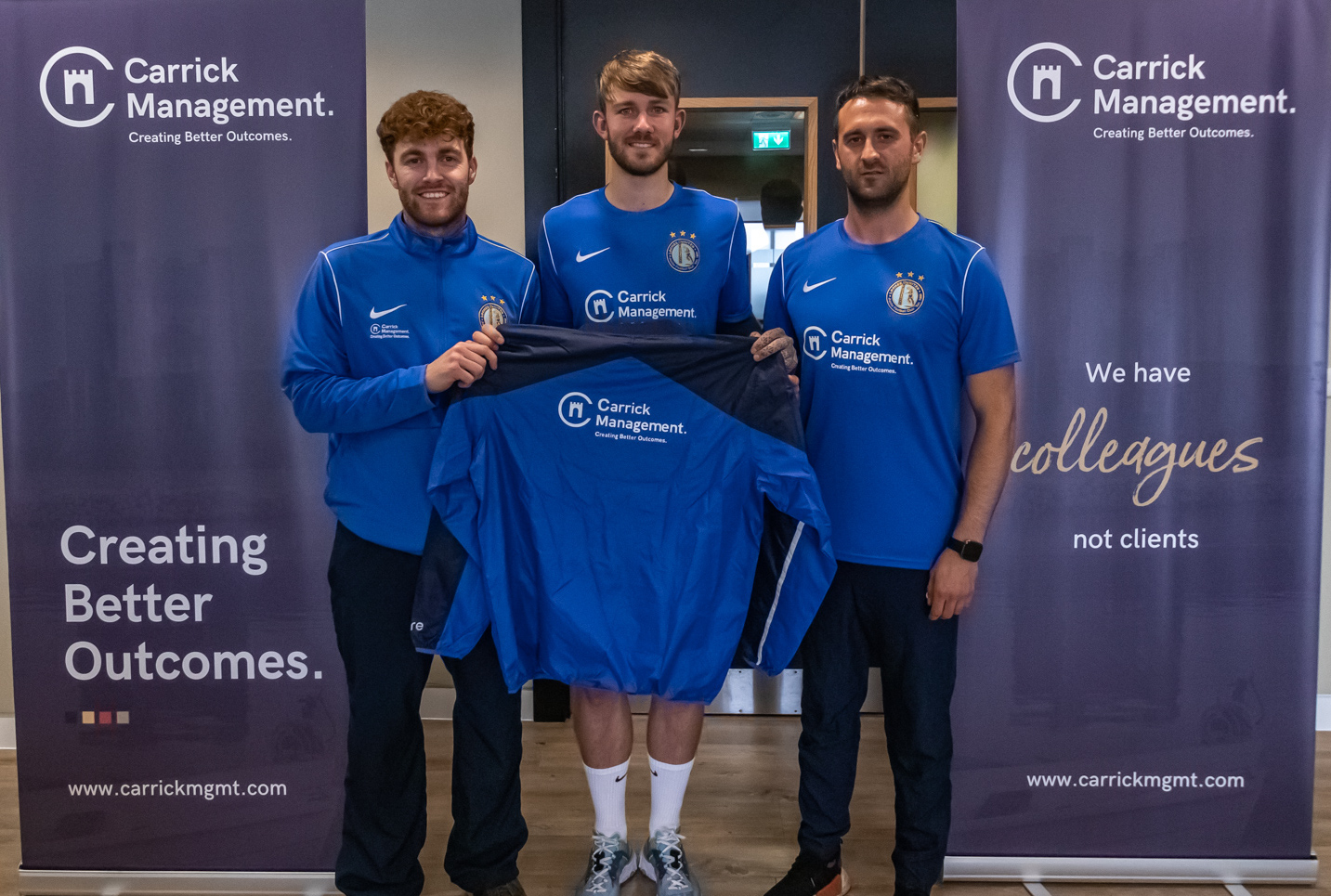 Founded in 1892, Lochee United JFC is a staple to the Tayside Junior football scene and in recent years have seen some great successes. The team are the current Scottish Junior Football East Region Super League champions having won the title in the 2018-19 season and the following season being declared null and void earlier this year due to the coronavirus pandemic.
The sponsorship deal will coincide with the resumption of the new league campaign – with dates still to be confirmed. The agreement will see Carrick Management branding on various kit along with advertising boards at Thomson Park.
Carrick Management is a business consultancy offering businesses across numerous sectors management guidance and support. The firm looks to work with their colleagues to promote sustainable growth for their business across four main areas.
Harry MacLean, managing director of Carrick Management, said: "We are delighted to be a new sponsor of Lochee United. As a business, to be in a position to offer financial support to a local junior football club is great. I would urge businesses across the region to follow suit and support local sports teams in their community. Community development is a big part about what we do, this sponsorship deal solidifies that. We are proud to bolster our existing work in the community with the addition of Lochee United.
"Teams like Lochee United are the heartbeat of the local community, we must protect and support them as much as we can. Without local hub's such as this, we would have nothing."
Larry Duncan, general secretary Lochee United JFC, added: "We would like to express our sincerest gratitude to Carrick Management for their sponsorship and support during these unprecedented times. As a football club, we have been severely impacted by the COVID-19 pandemic, thanks to Carrick Management we have solidified our future.
"As a club, we try to be as involved in, and support, as many local causes as we can. We do some tremendous work in the local community, through our community programmes. This community driven ethos correlates with Carrick Management and their beliefs – I believe it is a perfect fit."