Britain's late payments issue exacerbated by COVID-19
---

---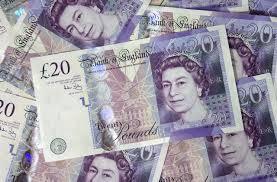 The coronavirus pandemic has worsened a longstanding late payment problem for British businesses, according to The Institute of Directors (IoD).
The institute has called for 'more firepower' the UK's small business commissioner Philip King to help address the issue.
According to the IoD, nearly two in five business had faced an increase in overdue commercial debts during the COVID-19 crisis, while nearly one in ten had said that late payment problems had become significantly worse. It added that the issue may become more pronounced in light of the third national lockdown announced earlier this month.
The UK Government is considering giving strengthened powers to its small business commissioner, who can mediate on payment disputes between companies.
The IoD's poll of 799 directors found that two in five wanted the commissioner to be allowed to oversee disputes between small businesses, as well as between small and large companies, as he can now.
Nearly half of respondents thought that the commissioner should be allowed to issue binding monetary awards when mediating on disputes, while one in three said that he should be able to compel the provision of evidence so that he can rule on complaints.
Roger Barker, director of policy at the IoD, said: "Sadly, late payments are a perennial issue for small and medium-sized enterprises and the pandemic certainly hasn't helped things. With so much pressure on cashflow, many companies have been left in the lurch through no fault of their own."
Many company directors are eager for the small business commissioner to make a mark on the late payments, but he needs more 'firepower'. The ability to issue binding awards could make companies think twice before delaying payment.
In October last year, the government said that it would consider new powers, such as the ability to fine, as it said that late payments owed to small businesses had reached £23.4 billion, further threatening the survival of many companies during the pandemic.
Other possible new powers include the ability to launch investigations into suspected bad payment practice, without the need to have first received a complaint from a small business, and to review and report on "wider business practices" outside of payment matters.
Mr Barker added: "The reality is that there's no silver bullet to solving late payments. The challenge is cultural and won't be fixed by one specific power or another. However, giving the commissioner real teeth could send a strong signal that malpractice won't be tolerated."
The IoD added that there was a mixed picture, with a small minority of firms even reporting fewer late payment problems during the pandemic as certain businesses made efforts to pay debts earlier in order to support suppliers through the turmoil, The Times reports.
However, issues are likely to mount as continued COVID-19 restrictions take their toll and emergency state support schemes come to an end.