Blog: New PM must focus on driving innovation
---

---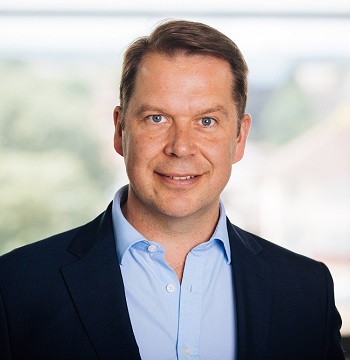 Scott Henderson, Managing Director at Edinburgh-based R&D tax relief specialist Jumpstart
So we're finally down to the shortlist of two in the race to become the next UK Prime Minister. Regardless of who triumphs when the 160,000 Conservative Party members cast their votes later in July, the winning candidate has his work cut out in finding a workable solution to Brexit. While the country remains divided, most people want the issue resolved one way or another so we can get on with more pressing challenges, not least delivering economic growth.
Assuming we do leave the EU, it will be vital that the new Prime Minister puts an increased focus on how to transform the UK into a world leader in business innovation. Existing measures, such as R&D tax relief and Patent Box, which incentivise companies to invest in innovation projects to make them world-leading are integral to this process.
Patent Box enables profits arising from qualifying patents to be taxed at a reduced rate of corporation tax of 10 per cent. It was introduced as a spur for increasing innovation by encouraging UK companies to protect and commercialise their intellectual property. R&D tax relief enables companies investing in product or service improvements to apply for significant tax breaks. A 2015 evaluation by HMRC suggested that for each £1 of tax foregone, businesses were spending between £1.53 and £2.35 on R&D activity. The most recent stats released by HMRC show the amount claimed in R&D tax relief in 2016-17 was £3.5bn with £1.8bn going to SMEs.
The new Prime Minister must consider the effectiveness of these incentives and how they could be potentially enhanced post-Brexit. One bit of the silver lining when it comes to leaving the EU is that we may no longer be subject to restrictions in the amount of tax incentive investment the UK Government puts into specific sectors or regions.
Going forward, R&D tax relief could be specifically targeted at STEM (science, technology, engineering and maths) innovation in key sectors, including automotive, aerospace, financial and professional services or creative industries, all of which are priorities set out in the UK Government industrial strategy. There could also be a greater focus on areas like Scotland, which saw a dip in R&D expenditure in the most recent HMRC figures. Scotland's economy has a number of core sectors, such as technology, life sciences and energy, where an on-going investment in innovation is critical.
The new Prime Minister must ensure these tax led incentives are not open to abuse and continue to support recent measures aimed at reducing SME R&D tax credit fraud. While we need to make incentives available, it is essential that they only reward companies engaged in genuinely innovative and challenging R&D activity.
While it is never an easy job, Theresa May's successor will be stepping into a cauldron when they are confirmed in their role in July. Addressing Brexit may be the initial priority but the UK will need to move on from there, regardless of the course we ultimately pursue. Promoting, encouraging and incentivising innovation across British business will be vital if they hope to see the country move forward. It may even help them maintain the job in the longer term.