Blog: Law Firm Survey: Taking stock of the past five years – and building resilience for the next five
---

---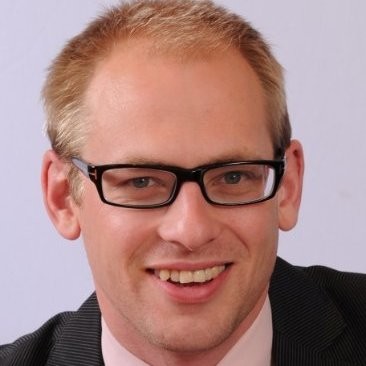 By Leon Hutchinson, senior manager at PwC
Every year, PwC's Law Firms' Survey provides a fascinating snapshot of the current state of the UK legal sector. In this year's study the picture appears fairly bright, with over 90 per cent of firms reporting growth in fee income, and 40% saying it's in double-digits.
But as well as depicting a moment in time, the survey also offers something else: a great opportunity to step back and take stock of the industry's longer-term themes. And in that context, the relevance of this year's strapline – "Resilience through change" – becomes apparent.
To explain why resilience is so vital, I've decided to write two blogs covering a decade of trends affecting law firms. In this first one I'll look back over the past five years. The second will focus on the challenges yet to come and my views on how firms can best tackle them.
Let me start by focusing on this year's report. At first glance, the rising revenues appear to signal good times for law firms. Well to some extent this is true. Fee income is on the up, however you cannot get away from the fact that all law firms are feeling the pressure on their profitability.
The result for many firms is non-profitable growth. Indeed, pressure on law firms' margins has been a defining theme of the past five years, with no segment – even Top 10 – immune.
Why? In my view, the sustained squeeze on profits reflects three factors. I'll categorise these as the "three Cs".
First, costs. As US firms continue to enter the UK market – especially London – they're throwing money at solicitors to get them on board. The big UK firms have to follow suit or risk losing their top talent. The resulting rise in costs has now rippled down from the magic circle to the rest of the Top 10 and beyond.
You only have to take a look at our survey to find hard evidence. In 2014 the Top 10 had an average profit margin of 40.0 per cent, falling to 36.6 per cent in 2018 – a decline of 3.4 percentage points. Conversely, the Top 10's staff cost ratio rose from 35.7 per cent to 39.4 per cent – an increase of 3.7 percentage points. That's hardly a coincidence: rising staff costs are squeezing profitability.
The second "C" is clients. Today's clients want more for less – and the days when firms could rack up fees by charging hourly rates for every job are gone for good. Over the past five years, as demand for fixed-fee arrangements has grown, firms have faced intensifying pressure to use their resources more efficiently, by ensuring they have right grades doing the right work at the right time to turn a healthy profit.
Get the balance wrong – such as having partners doing work that senior solicitors could do, or senior associates doing work that junior solicitors could do – and profits evaporate.
And this brings us to our third C - competition. One obvious driver here has been the influx of US firms. But there are also a host of other new entrants out there targeting the legal sector, thinking they can do things better and cheaper by having a different culture, newer technology and a greater ability to adapt to change.
The main challenge from these players is currently in the smaller and sometimes mid-tier areas of the market. But it's only a matter of time before the biggest firms start to be impacted.
All three of these Cs are squeezing margins for firms of all sizes. But at the top end of the market their impact is being compounded by globalisation.
In order to service increasingly global corporations, the biggest UK firms need to establish their brands and resources in the locations where their clients operate. But the profitability of international offices is well below that in the UK: for example, offices in China yielded a profit margin of 18 per cent in 2018 – less than half the level achieved here in the UK. While perhaps vital to firms' business models, it seems international offices are diluting the global profit pool for partners, and adding to the margin squeeze.
We've seen all these factors play out over the past five years, and a consequence of this has been a reluctance to invest, including in technology. Some would claim that this tightening of the purse-strings actually began back in 2008 with the onset of the economic crisis. But whenever it started, the result is that many firms' current IT is not fit for purpose in an increasingly digital world.
If they are to be fit for the future, the priority for all law firms must be to invest in smart ways that create a resilient platform for profitable growth.
This will mean loosening the purse-strings and finding money to invest. But where should the investment be targeted to have the greatest effect? In my view, the answer can be found in four key areas.
First, making the operating model more efficient. This has two parts. One is using the right grade of lawyer for the right work. The other is striking the right balance between fee-earning staff and support staff. Get this balance wrong, and you'll either have expensive lawyers doing routine admin, or support staff sitting around doing very little.
For many firms, a further challenge around their operating model is a "bulge" in solicitor staffing above five-year Post-Qualified Experience level. Our study shows that about half of fee-earning staff from newly qualified upwards (excluding partners) are in this grade.
This bulge has two effects: senior lawyers are probably doing work that junior staff could do, impacting margins; and the talent below them are looking up at a thick glass ceiling, possibly prompting them to look elsewhere.
Some firms are making good progress in redressing this imbalance - but others have hardly started. And the solution isn't necessarily to slash headcount: far more productive approaches might include providing opportunities to reskill or transfer between different areas of the firm. Law firms often find their lawyers are much more adaptable than they'd previously assumed.
Alongside the operating model, it's also vital to invest in IT systems: first to get the basic foundations right, and then to capitalise on new and emerging technology to deliver quality services more efficiently. In particular, law firms' use of data analytics and artificial intelligence (AI) will continue to grow over the coming five years, and firms that fail to invest in these technologies will risk getting left behind.
But what will they be used for? To be clear, AI will not in the foreseeable be able to give complex, nuanced, high-quality legal advice of the type an experienced human professional can provide. But research has shown consistently that AI engines can carry out some legal processes faster and more accurately than any human. Plus AI doesn't get tired: it's as effective and alert at midnight as at midday.
Clearly, these attributes don't just apply in legal services. But in areas like discovery and contract reviews, AI has huge potential – and firms ignore it at their peril.
Another aspect firms must get right is staff remuneration - ensuring that rewards incentivise behaviour that's productive not just for the individual, but the firm. Basing bonuses on fees charged is counterproductive if those fees are not profitable – so bonuses should be performance-based, reflecting value generated.
The fourth and final focus area is working capital. The law firm sector has a very poor track record of locking-up cash in work-in-progress and debtors, yet – if released – this is the cheapest source of finance. Improving lock-up by 15 to 20 days could free up millions of pounds for investment across the business.
In my view, targeting the four areas I've highlighted will be key to law firms' resilience in the next five years. But what are the biggest threats to that resilience? Our study pinpoints four:
Shortage of talent – spotting, recruiting, rewarding, developing and retaining the right people. One area firms often overlook is ensuring their people are aware of the full package of benefits they receive, not just base salary.
Technology – investing in IT on an ongoing basis will become part of the norm: as technology advances, firms' IT will need to keep pace.
Cyber threats – ensuring systems are technically secure while also conducting training and scenario-based crisis response exercises to build readiness to deal with breaches.
Brexit – remain resilient and agile to ride out whatever challenges and opportunities Brexit throws up.
In fact, resilience and agility will be vital qualities across everything law firms do throughout the next five years and beyond. It's these attributes that will mark out the industry's winners. Now's the time to invest in building them.