Blog: A contrarian investor's view of the year ahead
---

---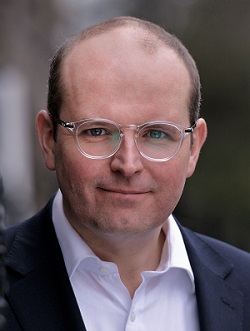 Alasdair McKinnon, manager at The Scottish Investment Trust, peers ahead towards a coming year full of uncertainty, in his 'Economic Outlook 2019'
For contrarian investors like us, the concept of market outlook is difficult. That's because we ignore short-term market fashions, taking a patient, long-term approach. We don't like jumping on bandwagons as they tend to suck money into investments which provide latecomers with ever decreasing returns. We look for investments among the ugly ducklings – the unloved companies that other investors shun.
It's when those trends change that our investment style thrives. We can't predict precisely when that will occur, so we're always prepared to wait, but we do see potential for change in 2019.Take the FANGs (Facebook, Amazon, Netflix and Google). These stocks have been fashionable for several years now, with investors content to keep buying them regardless of price. A virtuous cycle has driven more money into the shares, pushing up their prices and thus encouraging further investment driven by a fear of missing out. But, of course, cycles can turn vicious, of which we've had an inkling recently.
Another trend that may be running out of steam is the ultra-loose monetary policy that followed the financial crisis. For a decade now, we've had low interest rates and quantitative easing, both of which were required to save the system. This has brought unintended consequences: wealth inequality, intergenerational tensions and huge levels of debt. The US has started to normalise policy with other countries gradually following and bond markets have taken notice.
Finally, the political climate is volatile. The US-China trade war is unpredictable, especially for emerging markets. Europe faces rising political upheaval and closer to home, Brexit will obviously be key. Investors currently view the UK market as toxic. Can it get worse? Potentially yes – but for contrarians like us, some of these unloved markets are starting to look like the sort of ugly ducklings that present attractive long-term opportunities.