Bank of Scotland unveils state-of-the-art 'concept' branch for Edinburgh
---

---
Bank of Scotland has revealed the first images of its brand new state-of-the-art 'concept' branch which will open in the St James Quarter development in Edinburgh later this month.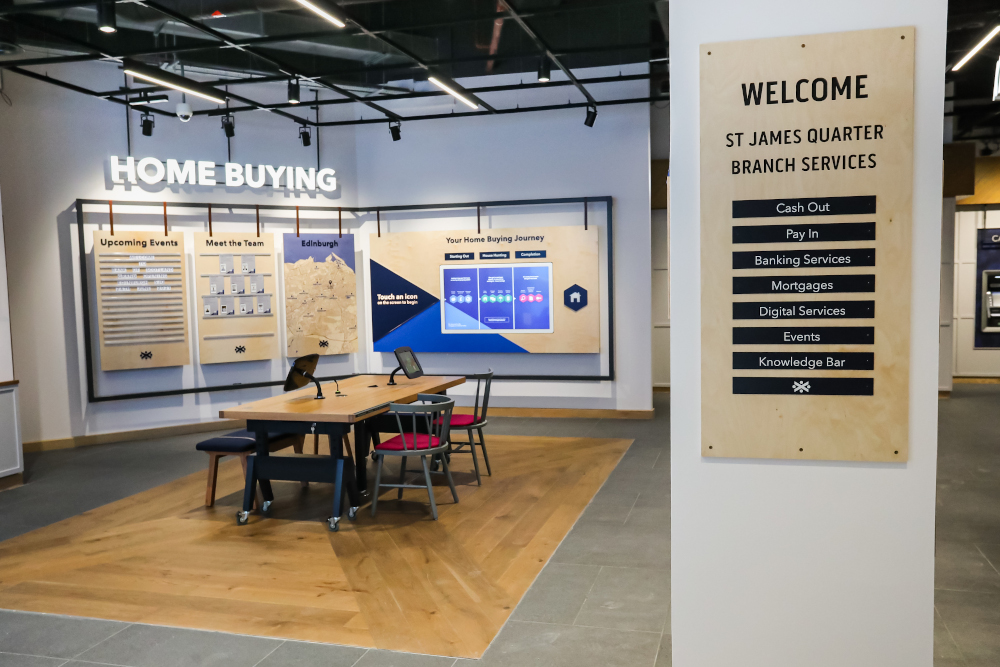 The branch, which represents a multi-million pound investment by Scotland's oldest bank, will occupy more than 3,500 square feet on the first floor of the shopping centre, and be staffed by a pool of more than 20 colleagues.
"Designed to meet the changing needs of high street customers and act as a testing ground for the future of banking in Scotland, the new concept branch brings together a host of new services, designed to create a very different high street banking experience for both personal and business customers", the bank said.
As the only bank to take up residence in the new St James Quarter, it will offer extended opening hours – with the branch open seven days a week, including until 8pm on week nights – providing customers with more flexibility to visit at a time which suits them.
The branch will also feature a home buying service to help customers with all aspects of purchasing a property, with expert colleagues available at all times to support through the journey.
The bank also said it plans to introduce regular virtual and face-to-face events on a range of topics from home buying and interior design, to lifestyle and business, once the pandemic is over and attendees won't need to be Bank of Scotland customers.
The branch also hosts a Knowledge Bar, a dedicated and welcoming space within the store where colleagues will be on hand to help customers with their banking questions.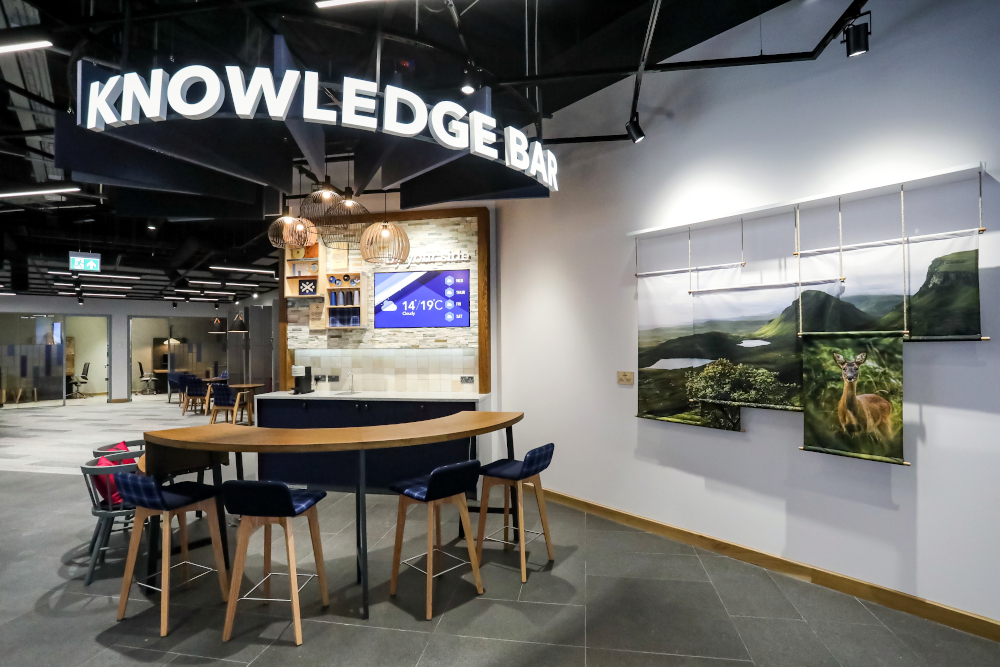 Jo Harris, managing director at Bank of Scotland, said: "We're excited that it's almost time to open the doors to our state-of-the-art new concept branch in Scotland's premier new retail destination.
"While technology is rapidly changing the way many people do their day to day banking, support and guidance from our colleagues remains crucial for the big or unexpected moments in our customers' lives, such as buying a home, having children, and planning for the future.
"That's why we've created a different kind of bank branch. This will offer the services that we know customers want in a modern and flexible environment, combining the latest in digital technology with the trusted personal service provided by our expert colleagues.
"Opening seven days a week also means that local residents and those visiting the capital can choose to access our banking services at a time that best suits them."