And finally… trading prospects looking glue-me
---

---
Climate activists blockaded the London Stock Exchange today by gluing themselves across the entrances.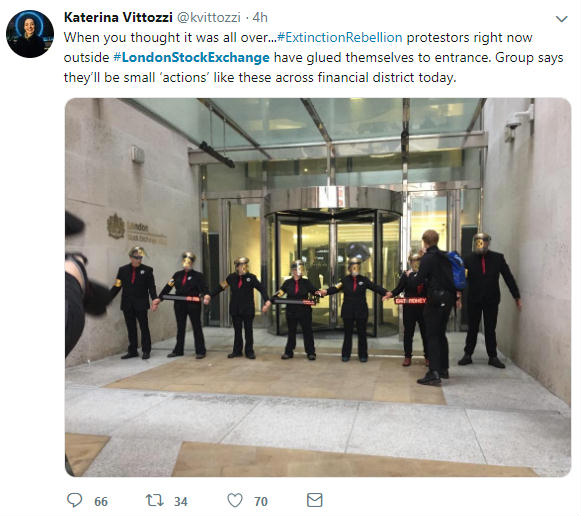 Protesters from Extinction Rebellion, the protestors who have carried out various stunts across London over the past two weeks to draw attention to the deepening world climate crisis, attached themselves to walls and to each other at the financial centre in the City of London.
Extinction Rebellion said the blockade came on a day that protesters would dedicate to focusing on the financial industry "and the corrosive impacts of the financial sector on the world we live in".
The 13 activists who blockaded the stock exchange wore LED signs reading "Climate emergency", "Tell the truth" and "You can't eat money".
The group was removed by police officers and transferred to police vans.
The London Stock Exchange said markets were all open as normal in spite of the action.