And finally… shopkeeper wanted for Scotland's most remote retailer
---

---
A shop on the uninhabited Scottish archipelago of St Kilda needs someone new to run it, its owners have said.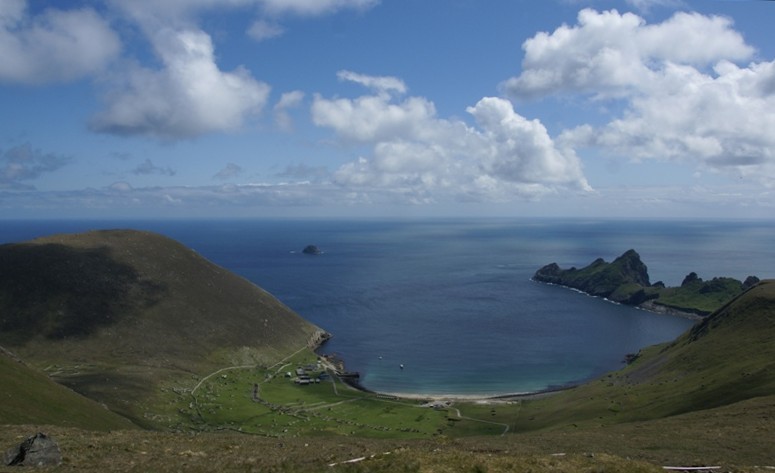 Permanent habitation on the islands, which sit around 40 miles north west of its nearest neighbours in the Outer Hebrides, possibly extends back at least two millennia but probably never exceeded 180 (and certainly no more than 100 after 1851).
However, the entire remaining population was evacuated from Hirta, the only inhabited island, in 1930.
But today a tiny store still sells souvenirs such as fleeces, t-shirts, mugs, books and cuddly toy puffins, to the around 5,000 people who visit the the archipelago each year.
The shop's owner, the St Kilda Club, says it has launched a search for a new convener after its member Rob Gower decided to step down after five years in the post.
The convener is responsible for sourcing stock, managing accounts and working with suppliers to insure the shelves are fully furnished with the best possible goods.
The replacement convener will be able to run the shop from afar.
Mr Gower did the job from Hampshire - some 700 miles from St Kilda - and visited the island only at the start of the season every year to make sure the shop was set up as he wanted it.
He introduced an electronic stock management system to insure that the surges of visitors to St Kilda did not leave the shelves empty.
Julie Hunt, chairwoman of St Kilda Club, said: "We have now got an electronic till and it makes running the shop a lot easier.
"It means the job can really be done from home. It really is about making sure the logistics are in place to run the ship."