And finally… Scotland's £1.5 billion takeaway habit
---

---
Over a third of adults in Scotland order takeaways every week, adding up to a total cost of £1.5 billion per year, new research reveals.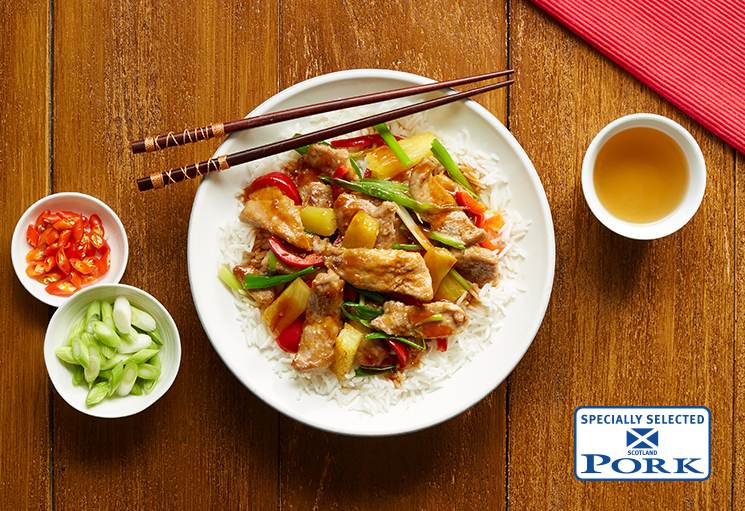 According to a study carried out by Censuswide on behalf of Specially Selected Pork, the biggest takeaway spenders shell out more than £1,200 per year on their takeaway orders.
Chinese takeaway has been revealed as Scotland's most popular choice at 44%, followed by Indian at 21%, Italian at 12% and a chippy at 8%.
However, Scotland's love of takeaways could be having an underlying impact on the health of the population health.
When asked how much calories they estimate to be in their favourite takeaway order, the average response was 1,026.
When compared to the amount of calories in an average Chinese takeaway of sweet and sour chicken, vegetable spring rolls and fried rice, the results are vastly different, with calories hitting 2,184, according to Safefood.
Following this revelation, Quality Meat Scotland (QMS) wants to highlight the healthier options available to us as part of its Go Places with Pork campaign, which is encouraging people to swap takeaways for 'fakeaway' options by sharing a range of convenient, low-fat alternatives inspired by world cuisine and using Specially Selected Pork from Scotland.
With eating habits changing and young people aged 16 to 34 are significantly more likely to order up to six takeaways a week than those over 35, the campaign also hopes to inspire younger generations with recipes tailor-made to suit busy lifestyles.
Kirsty Fox, marketing manager from QMS hopes the healthier options will satisfy cravings without compromising on flavour.
She said: "With takeaway orders on the up, we're encouraging consumers to instead consider alternatives that are healthier, quick and easy to make and more affordable. We've created delicious dupes of the nation's favourites, including sweet and sour, Chinese noodles, tikka and souvlaki, each made using Specially Selected Pork, which is sourced from trusted Scottish farms which are approved by the Scottish SPCA.
"The research showed that people are ordering an average of four takeaways a month, spending over a day (25 hours) a year waiting for them to arrive. With this in mind, our recipes can be prepared and cooked in half the time it takes for an order to be delivered."