And finally… pocket money
---

---
An app which lets kids receive, manage and spend their money has raised $5 million in funding from investors.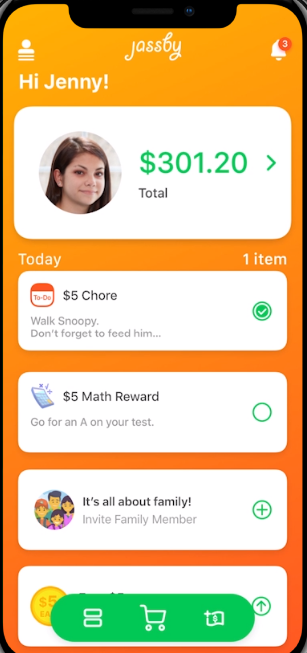 Jassby allows children to receive money from their parents and grandparents and allows them to save, donate or spend their money.
The app combines a digital wallet and shopping tool, helping children budget and start building good habits that connect how much they "have" to what they "want" in a secure 'Walled Garden'.
The app allows family members to set budgets, provides account statements for the whole family and provide kids with an automated allowance.
The app currently has over 100,000 users, Finextra reports.
Adoram Gaash, managing partner, Moneta, said: "Jassby has created a holistic digital financial ecosystem for kids, teens and their parents, which deals with the real issue of financial illiteracy, and lets kids use financial services in a very smart way."