And finally… plenty of time to die
---

---
The Royal Mint has released a 7kg gold coin to mark the release of the 25th James Bond film 'No Time To Die'.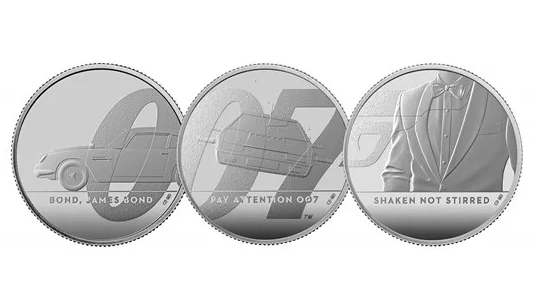 However, it was announced yesterday that the release of the film has been delayed until November due to the outbreak of Coronavirus.
The film, which was due to be released in cinemas on April 2nd, will now come out in the UK on 12th November and in the US on 25th November.
The postponement of the film has made the release of the 7kg gold coin, worth over £7,000, a very early celebration of the 25th James Bond film.
The coin is a one-of-a-kind piece and features an engraving of an Aston Martin DB5 with its famous BMT 216A number plate, surrounded by a gun barrel.
The coin measures at 18.5cm (7.2in) and is the largest coin with the highest face value ever produced by the Royal Mint in its 1,100-year history.
A smaller 2kg gold coin, with a value of £2,000, has also been created, Sky News reports.
The piece is also part of a larger 007 range which offers coins priced from as little as £13 to £235.
The producers said they had moved the release of No Time To Die from April to November after "careful consideration and thorough evaluation of the global theatrical marketplace".
The decision to delay the film's release comes days after the founders of two James Bond fan sites urged the film studios to delay movie's release.