And finally… money to burn
---

---
An Italian businessman had to watch €40,000 go up in smoke after his girlfriend used the oven he had stuffed with illicit cash to bake a strudel.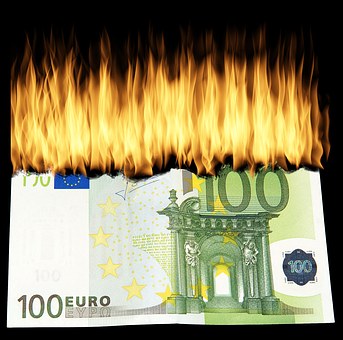 The trial in Padua for money laundering and tax evasion of Alberto Vazzoler, 52, a former dentist from the northern town of San Donà di Piave, heard how he neglected to tell his partner, Silvia Moro, about his secret stash.
Vazzoler is accused of laundering more than €46 million for people across Europe.
He and his alleged accomplices, including Ms Moro, are accused of channelling funds to Dubai and offshore tax havens such as the Bahamas.
An investigator told the court that Ms Moro sent a WhatsApp message to her sister in 2016 saying: "I've done a stupid thing. I put a strudel in the oven to cook where €40,000 was hidden."
Mr Vazzoler, who has homes in Montecarlo, Jesolo and Padua, made his fortune through Net Fraternity, a Dublin-based company that went bust in 2010.
Founded in 1999, it offered pay-to-surf services with internet users rewarded by spending time looking at adverts.
Officially unemployed, Mr Vazzoler is said to have owned two motor yachts and luxury cars including a Maserati Levante and a Jaguar XK.
Part of the "washing" process involved converting cash to gold.