And finally… ministry of offence
---

---
It has been revealed that the Ministry of Defence (MoD) has wasted a total of £9 million paying rent on demolished properties, funding management consultants to do nothing and other pointless payments in the past three years.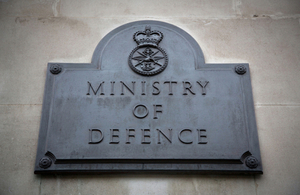 No disciplinary action was taken over the 60 payments which were made and MPs have called on the MoD to get a grip on its finances.
The payments were issued between 2016 and 2019 and were revealed after a freedom of information (FOI) request.
The FOI request highlighted that over £3.2m was paid to a contractor for 10,000 leased gas canisters that the MoD lost, The Times reports.
Similarly, rent of £1.1m was paid on buildings that had been demolished. The defence nuclear organisation also paid £157,000 to McKinsey, the consultants, to do nothing because it forgot to terminate a rolling contract.
The largest category of fruitless payments, totalling £3.4m, related to penalties and interest charges from HM Revenue & Customs for underpaid VAT.
It is understood that MoD staff are also to receive additional training to help them to determine the correct VAT codes.
Tobias Ellwood, the Conservative chairman of the Commons defence select committee, said that he believed there was a "cultural issue" in the department and that a high turnover rate of staff contributed to waste.
The MoD said: "We are committed to delivering value for money and have strengthened our processes to help prevent this happening again."