And finally… in the bank
---

---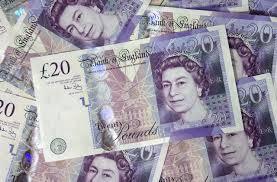 A businessman who was refused a £10,000 loan when he was a young entrepreneur, has bought the bank which turned him down.
Adam Deering, was told he was 'too young and inexperienced' to qualify for the loan when he was 22 years old. Now, aged 39, he has built up a successful debt management company, which he sold for £5 million ($6.4m) in 2014.
Now at the head of five different multi-million-pound businesses, Mr Deering has had his revenge after spending £450,000 on the bank premises in Deering's hometown of Urmston, Greater Manchester.
Mr Deering said: "I've always firmly believed that if you work hard enough to achieve your dream, then anything is possible. I quit my job as a salesman aged 21 because I knew I had it in me to create a successful business, but I didn't have a penny to my name so I needed a bank loan.
"I presented them with a comprehensive business plan and asked for £10,000 but the bank manager didn't seem to take me seriously at all. I'd put my heart and soul into the business plan and I remember having my fingers crossed under the table as I nervously waited for the manager to go through it.
"I was devastated when she told me I was too young and inexperienced and there was no way they could take a risk on me. Without the money, I spent four months cold calling people from the floor of a small office because I couldn't even afford a desk and a chair."
He was determined not to be defeated by the rejection of the loan from the bank, which had a branch in Adam's hometown of Urmston, Greater Manchester.
Determined not to be defeated by the loan rejection, Mr Deering used a phone he secured on credit, he used a telephone directory to cold call potential clients while sitting on the floor of his cramped office for the first four months, LADBible reports.
Mr Deering is now a widely respected businessman who has built a series of multi-million-pound companies, including debt management firm Hanover Insolvency and funeral company Pride Planning.