And finally… Home a-loan
---

---
The damage caused in the movie Home Alone would have cost almost £9,000 to fix, according to research.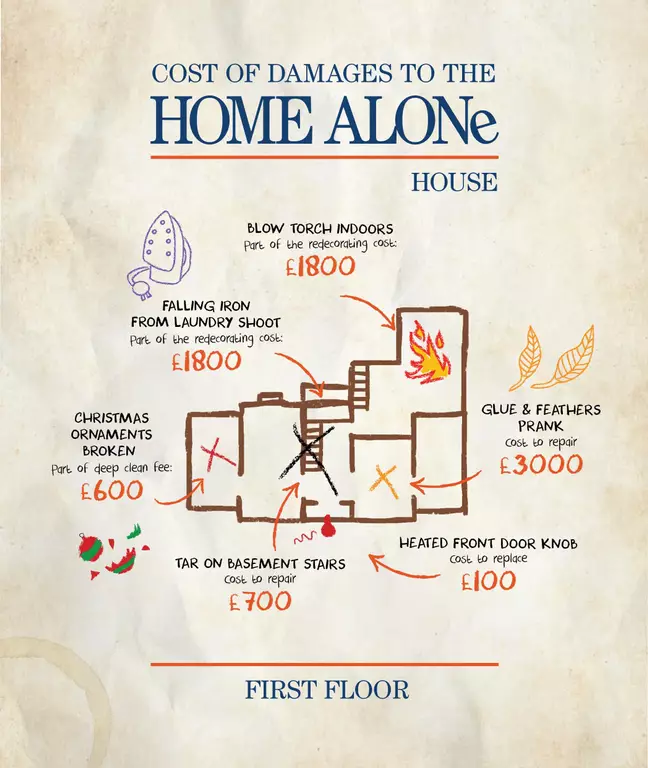 According to Mr Carl Goulding from MyBuilder.com, Kevin McCallister's 4,250ft, three-storey Winnetka, Illinois home featured in the film would have racked up nearly £9,000 worth of repair bills.
The traps set up to deter the Wet Bandits included a heated doorknob (£100 to replace), a tar-covered staircase (£700 to clean up), and flying paint cans which when combined with the glue and feathers Kevin coated the pair in, could add up to approximately £3,000 (due to the paint and varnish damage to the floorboards and walls).
Similarly, the damage caused to their neighbours' flooded basement would have cost £2,200 to fix.
Mr Goulding also found that general damage to the property including broken shelves, dents to the walls and blow torch scorches would have cost £1,800, and a much needed deep clean of the property would amount to a further £600.