And finally…Heart of Gold
---

---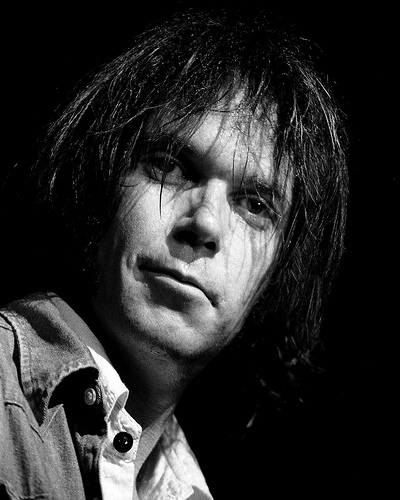 Music legend Neil Young has announced victory in his bid to have Barclaycard taken off the bill for his upcoming concert with Bob Dylan in London's Hyde Park after he took issue with the financial giant's sponsorship of the event.
Canadian, Young, 73, had condemned Barclaycard's green credentials, branding the business a "fossil fuel funding entity".
Young also criticised promoter of the event, British Summer Time (BST), for its association with the bank.
BST stages a series of high-profile concerts, all sponsored by Barclaycard.
Young had previously performed at a London festival in 2014 under Barclaycard sponsorship, but Barclays has since received a D+ rating in a 2018 report by the non-profit group Banking on Climate Change, which listed the bank as a major funder of fossil fuel extraction.
This year also saw Young's own home in Santa Monica, California, burned to the ground in the Woolsey Fire.
Young, therefore, called into question the ethics of working with Barclaycard again and criticised BST for announcing the event before he had agreed to the details.
"That doesn't work for me," he had written in a now-deleted post on his Neil Young Archives website.
However, the promoter has since climbed down and confirmed that the co-headlining performance with fellow rock doyen Dylan will go ahead, but would no longer be a BST show.
A spokesman said: "Neil Young and Bob Dylan will play a standalone concert in Hyde Park on the same date, 12 July. All tickets will remain valid."
The promoter said the rest of the BST festival programme, including performances by Florence + the Machine and The National, would be unaffected by the decision.
Barclaycard told the BBC it would not comment on the situation.