And finally… gold finger
---

---
Four solid-gold casts of Nelson Mandela's hands have been sold at a New York auction house for $10.4 million.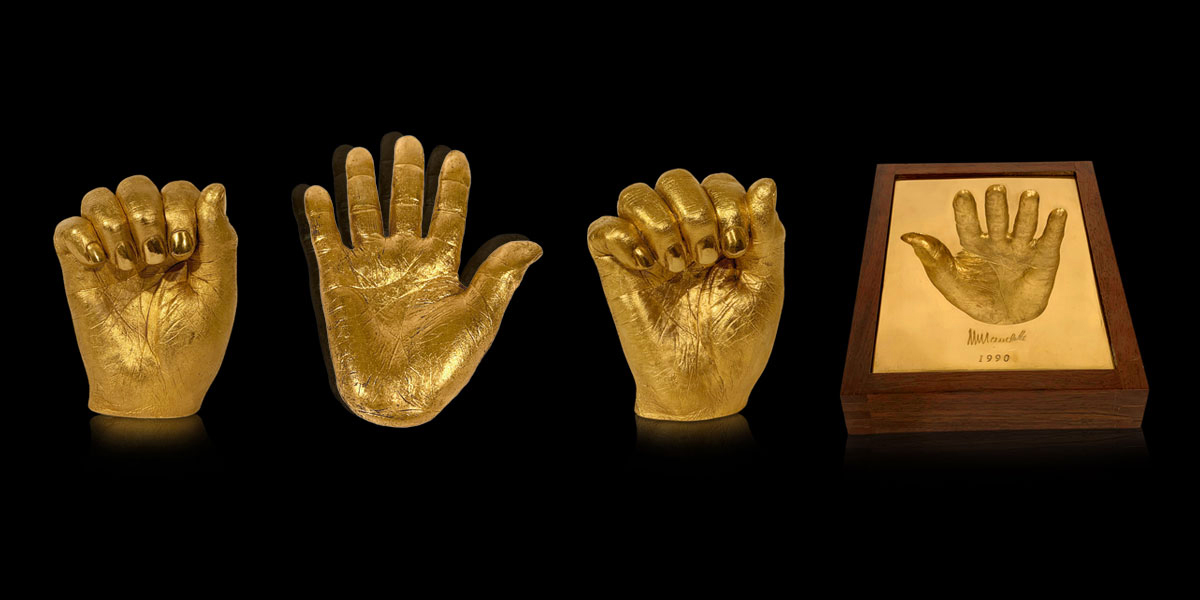 The casts of the anti-apartheid leader's hands went on sale at Guernsey's on Tuesday last week.
The casts were created by a team from Harmony Gold, one of South Africa's premier gold mines.
The collection includes two fists, one is inscribed with '1964', the year Mandela was first imprisoned and the other '1990' marking the year of his release.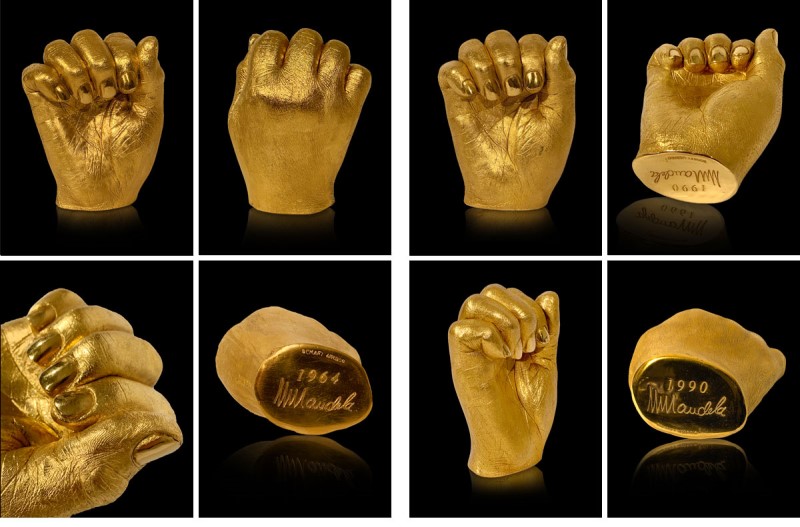 The collection also includes one as an open palm and one full hand impression set.
Each piece is engraved with Mandela's signature.
The pieces weigh between 77 oz. and 149 oz, according to Robb Report.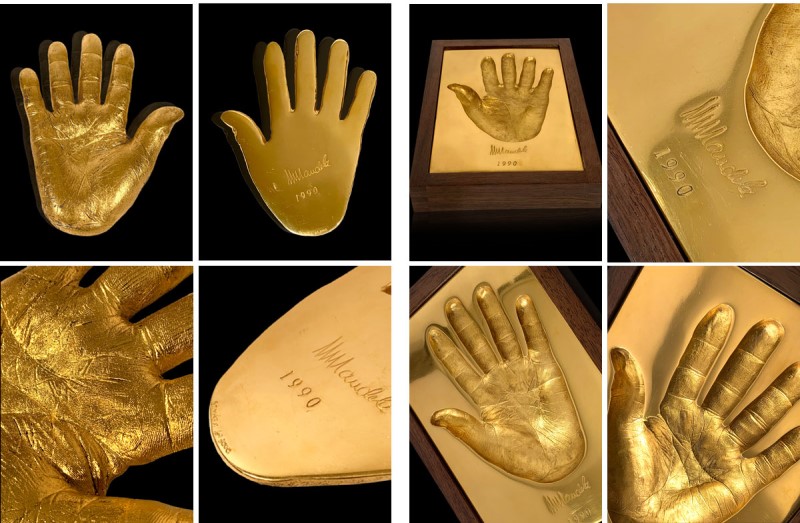 Purchased by an international buyer, the castings were made in 2002 to raise money for the Nelson Mandela Children's Fund and are believed to be the only such sculptural works in existence.
After his release from prison, thousands of items of art marked with his name flooded the market, with a substantial number being fake. Mandela ordered many items of work to be destroyed, making these gold castings extremely rare.