And finally… fingerprint cards leave older shoppers out of touch
---

---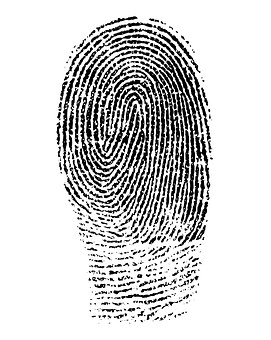 The rise of financial technology has long come under fire for alienating the generation of baby boomers and and their parents who lack the tech savvy necessary to participate in what has been a revolution for the banking industry.
But now, new research has revealed that one of the latest forms of fintech, designed to be the state of the art in bank security - the fingerprint bank card - may be inaccessible for even the most clued-up pensioner, because their fingerprints will have faded in their senior years.
According to a joint research paper produced by Purdue University in America and INHA University in South Korea, when people reach the age of 62, there is a noticeable decline in the number of fingerprints that can be easily read.
It is a problem which affects both men and women and is due to the fact the skin thins as people age, leaving the ridges on prints less pronounced. Hands also become drier, and moisture on the finger is often needed to take a print.
The warning comes after the piloted launch last month of a Royal Bank of Scotland credit card that allows people to authorise a transaction simply by pressing their thumbprint against a pad on the card, rather than having to rely on their Pin.
Many struggle to recall the number, particularly if they have not used the card for a while or have difficulties with their memory.
The technology works in much the same way as the readers on smartphones, but the new credit cards need tiny batteries in order to scan and read the fingerprints. Low battery power can make them harder to analyse.
Frederic Martinez, biometrics payments product manager at Gemalto, the technology firm that developed RBS's new credit card, admitted that "degraded fingerprints" can be a problem.
"The elderly can use these biometric payment cards to alleviate the need to remember a Pin code and press the correct keys, making the payment process easier and more secure," he said. "We are aware that this type of technology might not be suitable for everyone right now — for example, those who have degraded fingerprints.
"If, for whatever reason, a consumer can't use their fingerprint, they can always fall back on the Pin and use the card in the old way."
Caroline Abrahams, charity director at Age UK, said: "These concerns over biometrics demonstrate the vital importance of inclusive design, where services need to work for everyone they must be designed with all ages in mind."