And finally… face-lift (not retirement) for Switzerland's mega note
---

---
The Swiss National Bank has today put into circulation its new new 1000-franc note, which is one of the highest denomination notes in the world, with a value of £760.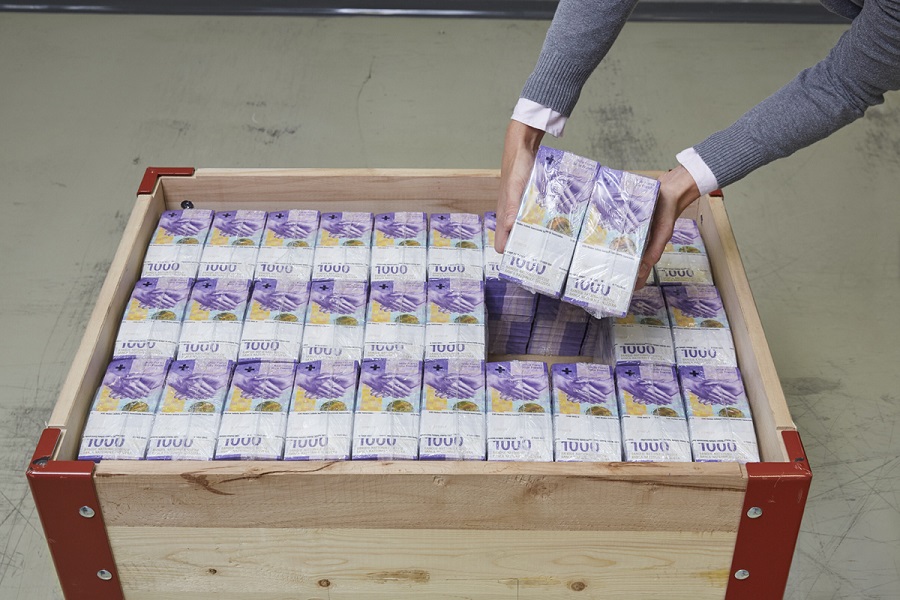 The revamp of the note stands in contrast to other central banks around the world which are moving away from large notes because of concerns about their use by criminals and money launderers.
But the Swiss central bank said the note catered for the still robust popularity of cash in Swiss culture and was not a help for criminals.
"The choice of the denomination is a matter for the SNB, but the current denominations are appropriate and correspond to what people want," Vice Chairman Fritz Zurbruegg told a news conference announcing the launch.
"The 1,000 franc note is used for payments and also has a function as a store of value. Cash is still very popular in Switzerland, it is a cultural phenomenon", he said.
Since January this year, 17 of the 19 central banks in the eurozone have stopped issuing 500 euro notes because of concerns they are often used for illegal activities.
There are about 47 million 1,000 franc notes in circulation, amounting to 10.5 percent of the number and 62 percent of the value of all banknotes in Switzerland, according to the SNB.
"The high proportion of large denominations indicates that banknotes are used not only as a means of payment but also to a considerable degree as a store of value," the SNB website explained.
The new 1000 franc note, which has several security features to combat forgery, is part of an larger overhaul of the Swiss currency.