And finally…driven mad
---

---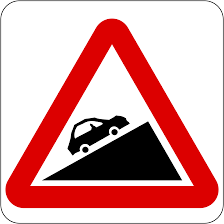 An absurd €19,000 insurance quote obtained by a teenager for a 14-year-old car has been decried as an "outrageous" tax on rural Ireland.
Leitrem councillor Padraig Fallon told The Irish Times that an 18-year-old approached him to say he had been quoted €18,693.95 - including a €100 discount for applying online - by AA Insurance to allow him to drive a 2004 Ford Fiesta.
The councillor, who raised the issue at a district meeting of Leitrim County Council last week, said: "It's not right. There are no trams, buses or Luas lines in north Leitrim. Car transport is essential in rural Ireland. There are two cars in most houses. A lot of people travel to Sligo or Carrick-on-Shannon for work."
Insurance Ireland, which represents insurers, said insurers make decisions based on driver's experience, the type of vehicle, its engine size and its age, but that the biggest cost factor is the cost of claims paid by insurers.
The insurance industry has regularly blamed fraudulent claims for the high level of motor insurance premiums in Ireland, but some lawyers have pointed the finger at profiteering by insurers instead.