And finally… Chinese mayor pays top price for gold
---

---
A former Chinese mayor could face the death penalty after thirteen tons of gold worth £300 million and $20 billion of cash were found at his home.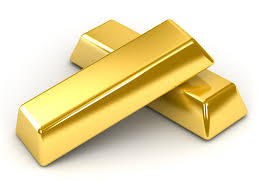 Officials found the stash in the basement of the allegedly corrupt former Chinese mayor, Zhang Qui.
Zhang Qi is the former mayor of Haikou City and allegedly also has a portfolio of luxury properties.
He was being investigated by the National Supervisory Commission, who found 13.5 tons of gold worth millions of dollars.
Piles of gold bars and stacks of cash valuing billions of dollars were found at the home of the Community Party politician which was in various currencies such as dollars, Chinese yuan and euros.
Qi was the secretary of the Communist Party Committee of Haikou, the provincial capital city of Hainan with a population of about nine million people.
His position was equal to that of mayor, according to the ranking of Chinese Communist party officials.
Mr Qi was also a member of the Standing Committee of Hainan Province.
He has been stripped of both titles by the Commission for Discipline Inspection of the Central Committee of the Communist Party of China.
China's leader, Xi Jinping is heavily cracking down on corruption as it's a major policy for the Communist Party.
Over 10,000 people have been indicted for corruption since he came to power in 2012.
Reports reveal that at least 120 corrupt people have been uncovered in similar investigations - including military officers and top executives.