And finally…billionaire's cash giveaway stunt takes most ever retweeted title
---

---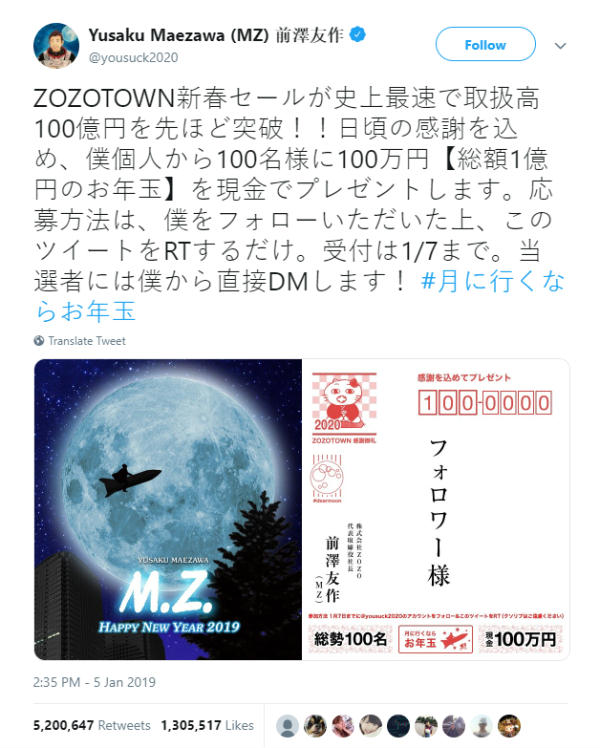 A Japanese billionaire who is paying SpaceX about $500 million for future trip around the moon on a SpaceX Super Heavy Starship has announced that he is giving away almost a million dollars - via twitter.
The founder of Japanese online clothing retailer Zozo Inc, Yusaku Maezawa's January 5th tweet says he'll personally pay one million yen (about $9,200 or £7,200) to 100 randomly selected people who shared the tweet.
The tweet has become the most retweeted tweet of all time.
The deadline is January 7th and Maezawa says he'll contact the winners via direct message.