And finally… Bank-sy
---

---
Banksy paintings worth £1.2 million are to be sold at a charity auction to raise money for Bethlehem hospital.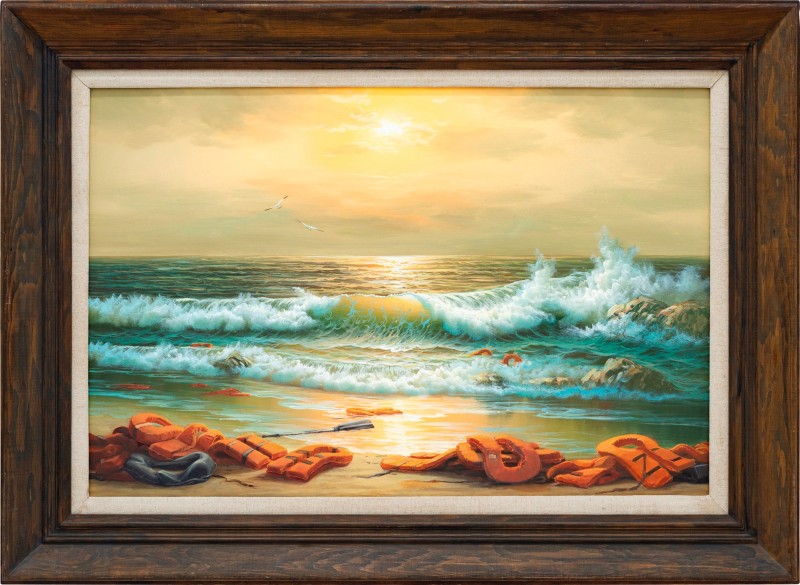 The work to go on sale is a triptych of what appears at first sight to be 19th-century seascapes but are actually politically charged paintings.
Banksy himself has donated the three paintings, which will be sold by Sotheby's in London.
The estimated sale price is between £800,000-£1.2m.
The triptych, Mediterranean Sea View 2017, is a response to the migrant crisis of the past decade, The Guardian reports.
The three traditionally framed paintings appear to be Romantic-era seascapes but the life buoys and orange life jackets being washed on to the shore tell a different story.