And finally… ATM ram-raider sticks-a-fork-in-it, but he's done
---

---
A man has admitted his involvement in an £86,000 forklift ram-raid on a Co-op store in the border town of Gretna.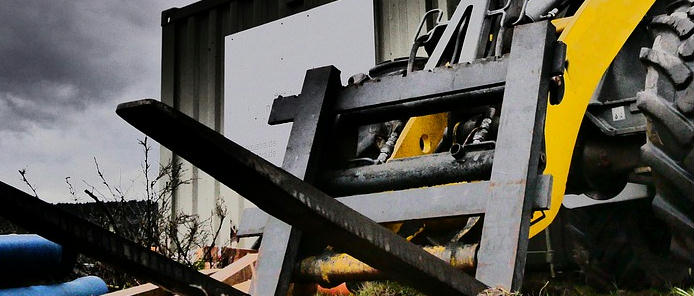 26-year-old Jordan Still of Wingate in County Durham admitted targeting a cash machine at the store on the town's Annan road in September 2018.
He revealed that he, alongside unknown others, attempted to break into the store and force open the ATM machine.
His sentence was deferred until next month for background reports at Dumfries Sheriff Court.
Jennifer McGill, the Fiscal depute told the court how noise heard at 2am had woken up nearby residents who subsequently contacted the police.
The ram-raiders left the scene with the safe after having caused extensive damage to the building.
The group of balaclava-clad thieves fled the scene in a stolen silver Vauxhall Vectra which had been altered to fit the ATM in the boot.
The court heard how police inquiries resulted in a visit to a nearby yard which housed the safe and the tools used to force it open. After this, several thousand pounds were recovered and Jordan Still was arrested.