And finally… All that glitters
---

---
$50 million worth of fake gold bars have been found inside bank vaults.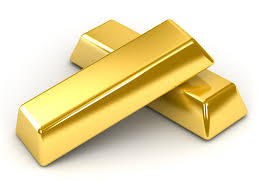 Within the last three years, least 1,000 fake gold kilobars of the standard 1kg size, have been found. This is a small amount of the 2-2.5 million produced every year.
However, gold refiners have said that the forgeries are becoming increasingly sophisticated.
Generally, conventional fakes which are built with cheaper metal and plated with gold are easy to detect. However, those with counterfeit stamps are harder to recognise. This is because the gold can be real and even of high purity.
All four of Switzerland's leading refiners have identified fake bars. It has been said by executives at refineries and leading bankers that the bars are being brought to the market by warlords and drug gangs to launder smuggled or illegal gold.
Bars stamped with the logos of Swiss refineries were found at JPMorgan Chase, one of the five banks that finalise trades in the $10 trillion-a-year London gold market. According to Reuters, In 2017 the bank found two gold kilobars stamped with the same identification number in its vaults.
In Ticino, a region which borders Italy and houses three of Switzerland's four large refineries, it was revealed that 655 forged bars were reported to prosecutors in 2017 and 2018. A customs official said: "In all cases the markings were fake."
The incentives for illegally mined gold have been amplified by rising gold prices. The value of gold has increased by 17% in 2019 due to fears of a global slowdown and as US-China trade tensions have exacerbated demands for safe assets. This month prices for gold exceeded $1,500 a troy ounce for the first time in over six years.
Michael Mesaric, chief executive of Valcambi, a refinery, said: "The latest fake bars… are highly professionally done." He said that although only a few thousand have been found, there were "way more still in circulation".
Several of the forged bars are believed to come from China, which is the largest producer and importer of gold. They enter the market through trading houses in Hong Kong, Japan and Thailand, and spread into worldwide supply chains.