7IM appoints Adrian Grace as chair of the board
---

---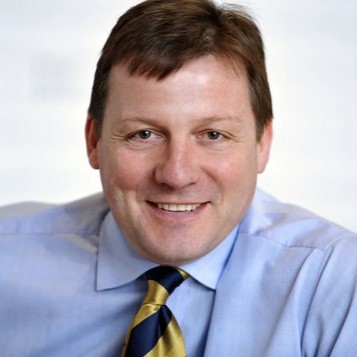 Seven Investment Management (7IM) has appointed Adrian Grace as chair of its board, replacing Ian Owen who steps down from the role after nearly five years.
Mr Grace's career in financial services and technology companies spans nearly 40 years and he has vast industry experience, particularly in Scotland.
Most recently he was non-executive director and remuneration committee chair at Virgin Money, and up until his retirement last March he was CEO of Aegon UK for almost 10 years.
Mr Grace has also held various senior leadership positions at a number of other companies and has significant familiarity of the Scottish Market having lived and worked in Edinburgh for over 20 years.
Commenting on the appointment, 7IM CEO, Dean Proctor, said: "I'm hugely excited to welcome Adrian and have someone of his calibre and know-how join the 7IM Board. He brings with him vast industry experience, in particular his track record of bringing together and integrating technology and financial service solutions – something which I believe remains key to 7IM delivering on our vision to provide an unrivalled experience to our customers and clients.
"At the same time, I'd like to thank Ian for his immense contribution over the years, not least for the support he has shown me personally in my first year at 7IM."
Mr Owen, former chairman of the 7IM Board, said: "I'm delighted to be able to hand over to such an experienced successor. Adrian has my full support and I wish him all the success in the new role. I have enjoyed my term as chairman immensely and believe that with the leadership of Dean Proctor and Adrian Grace, 7IM has an incredibly bright future."
Mr Grace, added: "It is a privilege to be joining a firm with such a strong track record of innovation and focus on technology. I look forward to working with Dean and the rest of the board to help continue to drive 7IM forward and in particular, helping to maintain its track record of innovation and customer-orientation."
Charlie Edwards, member of the 7IM board and director at Caledonia Private Capital, commented:"We'd like to place on record our thanks to Ian for his skilled and insightful chairmanship and for his role in bringing Dean Proctor into the business as CEO. Adrian has extensive insight and expertise in the industry acquired over a storied career in financial and technology companies. This makes him ideally suited to the role of chairman and we are delighted to welcome him to the board."