Accountancy veteran Aidan O'Carroll steps down from EY
---

---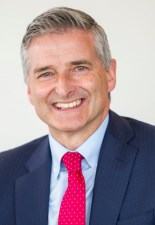 Scottish accountancy veteran Aidan O'Carroll is stepping down from his role as senior partner at EY after 35-years at the firm.
For the last three years, Mr O'Carroll has been based in Glasgow working primarily with Scotland's family and private business sector. Prior to that, he spent 17 years running various business interests for EY out of London, but maintained the family home in his native country throughout.
In his early career, Mr O'Carroll spent 11 years working as an inspector of taxes with HMRC before making the switch in 1985 to join Arthur Young McClelland Moores, a forerunner to EY, The Herald reports.
Apart from a brief stint at Rutherford Manson Dowds, which is now part of Deloitte, he remained at EY throughout a career focused on tax.
The four years before his return to Scotland, Mr O'Carroll was head of global tax compliance and reporting services at EY. Once he returned to Glasgow, he cut back to working four days a week at EY and took up his first external director's post with ABE, a not-for-profit based in New Malden focused on improving business education for aspiring entrepreneurs in developing countries.
Mr O'Carroll said now is the right time for him to move on to his "next phase". He is looking to take up other non-executive roles, ideally with growing firms within the family and private business sector. He also said he is keen to lead IoD Scotland in playing its part in the country's recovery from the coronavirus crisis.
He added: "It has been a fantastic journey, but there is still lots to do. Coming out of this crisis, we are going to have to be optimistic, but it will also require us to come through barriers a lot more quickly than has been the case in the past."