£50bn worth of UK banknotes unaccounted for
---

---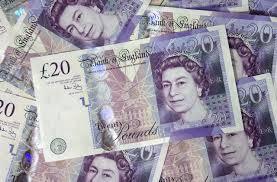 The National Audit Office (NAO) has said that £50 billion worth of banknotes in circulation are "missing".
The public spending watchdog said the money is not accounted for in transactions or identified as savings by UK households.
Possible explanations include holdings overseas, unreported domestic savings, or cash held for use in the "shadow economy".
The NAO has also said it could take at least a decade for current stocks of 2p and £2 coins to run out as COVID-19 pushed people towards cashless transactions.
Gareth Davies, head of the NAO, said: "As society progresses towards the wide use of digital payments, the use of cash in transactions is dwindling. It may become harder for people to access cash and those without the means to pay digitally will struggle if cash is not accepted.
"HM Treasury now works more closely with the public bodies in the cash system to achieve the government's goal of safeguarding access to cash. However, the approach is fragmented, and it is not clear if it will keep up with the pace of change."
The public bodies are the Treasury, the Bank of England, the Royal Mint, the Financial Conduct Authority (FCA) and the Payments Systems Regulator (PSR), which all play a role in administering or overseeing the UK cash system.
NAO said a co-ordinated effort between these organisations is needed to identify the "missing" money.
COVID-19 has caused a marked decline in the cash system with industry data suggesting demand for note and coins from cash centres fell by 71 per cent between early March and mid-April.